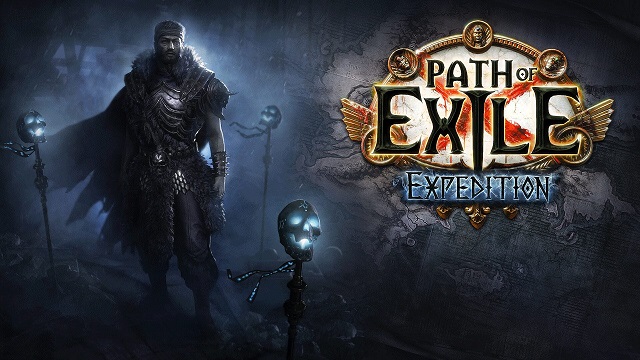 Path of Exile New Expansion - called POE Expedition, which was released on PC on July 23, and it is also going to launch on PS4, Xbox One platforms on July 28. The update adds new characters, a new challenge league, lots of new skill gems, and the chance to blow stuff up.
"Significant updates have been added with the Expedition expansion, including the Expedition Challenge League, four new merchant NPCs, 19 new Skill and Support Gems, massive balance changes, a flask system rework, plus some new item types," says Grinding Gear Games. Developer Grinding Gear Games has also made some pretty robust changes to the Path of Exile: Royale game mode – initially announced as an April Fool's gag in 2018. Path of Exile: Royale was a temporary game mode for the action role-playing game that tasked 100 players in a last-man-standing match on a large island, lampooning other battle royale titles. The mode "has been totally re-worked to feature a better spectator mode, leaderboards, improved terrain, interface upgrades, flask-refreshing troves and more," says the developer in a press release.
These gems skills alone would likely be enough to change the outlook of Path of Exile's best gameplay strategies, however, we're taking it a step further by making some significant changes to the game's balance. Not only are we fundamentally reworking the Flask System, but we're also making significant changes to various systems to make Path of Exile the challenging game that it once was.
Ahead of the expansion's release today, Grinding Gear Games discussed the Item Filter and Passive Tree changes coming to Path of Exile. You can catch up on that news here along with the extensive patch notes.
For example, Pantheon Souls changes include:
·Captured Soul of Puruna, the Challenger renamed to Captured Soul of Otesha, the Giantslayer
·Captured Soul of Sumter, the Twisted renamed to Captured Soul of Nassar, Lion of the Seas
·Captured Soul of Excellis Aurafix renamed to Captured Soul of Witch of the Cauldron
·Captured Soul of Erythrophagia renamed to Captured Soul of Nightmare's Omen
·Captured Soul of Kitava, The Destroyer renamed to Captured Soul of Pesquin, the Mad Baron
·Captured Soul of Ancient Architect renamed to Captured Soul of Tunneltrap
·Captured Soul of Shock and Horror renamed to Captured Soul of The High Templar
Grinding Gear Games also recently unearthed an old April Fool's joke.
The Path Of Exile: Royale
mode is back as a weekend mode. Not this weekend, mind, but every weekend after this one during the Expedition expansion's run, they've said. They plan to continue tweaking and improving it over the course of the season.
By the way, if you are in need of
POE Currency
, we 5mmo.com is definitely the best place to purchase Path of Exile Orbs, cheap, safe, fast!