POE Update 1.87 Patch Notes on PS4 and Xbox One, Bringing Improvements and Bug Fixes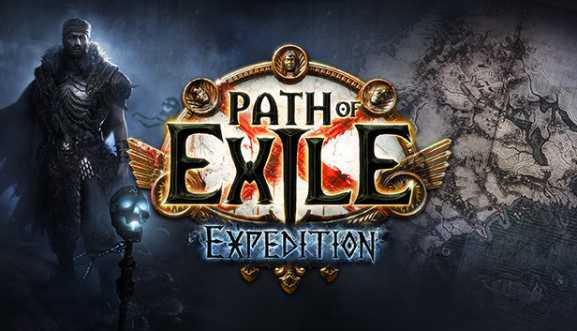 Path of Exile has received the Update 1.87 on August 2, which has fixed a few of issues and brought some improvements. Let's see in details!
POE update 1.87 (3.15.0e) is now available to download on PS4 and Xbox One players. According to the official POE 1.87 patch notes, the latest hotfix various bug fixes and gameplay changes. Apart from this, Path of Exile patch 1.87 also includes stability fixes. We do not have the total file size of this Path of Exile Update 1.87 yet, but will update once we have it. For now, you can read through the entire list of the release notes to know everything about this update.
Path of Exile Update 1.87 Patch Notes
Improvements
·Increased Logbook drops from Runic monsters in Expedition by 54%
·Expedition Artifacts now have higher stack sizes in maps, and scale up more with map level.
·Vendor rerolls from Runic monsters now drop in stacks of 1-2 in white maps, scaling up to stacks of 1-4 in red maps.
·Map Curse modifiers no longer have increased effect.
Bug Fixes
·Fixed a bug with the Summon Reaper skill which allowed for a second separate Skill Gem with Supports to command the Reaper.
·Fixed a bug where using Mortal Conviction with Flesh and Stone allowed activating a second aura with no reservation cost.
·Fixed a common instance crash.
·Fixed a bug where Skeletal Mages dealt much less damage with cold and fire projectiles, compared to lightning projectiles. They all now have the same average damage (equal to the average of all previous base damage).
·Fixed a bug where Skeletal Mages' cold and lightning projectiles could not deliver a critical hit.
·Fixed a bug where adjustments to the amount of items did not affect the drop for some items, such as Crescent Splinters, Sacred Blossoms, and Expedition Artifacts.
·Fixed a bug where Medved, Feller of Heroes dealt damage after death.
·Fixed a bug where unearthed chests in expeditions could spawn under naturally occurring chests, making the unearthed chests inaccessible.
·Fixed a bug where expedition encounters could be empty in areas such as The Ancient Pyramid or Vaal Pyramid Maps.
·Fixed a bug where completing Rog's Upgrade a Modifier Level crafting offer would not grant credit towards the Broker Deals with Rog Challenge.
·Fixed a bug where monsters had 0% max spell block, they now have 75% max spell block.
·Fixed a bug where Helena's available items in Act 7 would not be refreshed after leveling up.
·Fixed a bug where Shift-Click would not allow you to buy partial stacks of currency from vendors.
·Fixed a bug where online item filters could not be loaded.
·Fixed an instance crash related to Summon Reaper.
3.15.0d Hotfix:
Fixed a bug in Expedition where Tujen, The Haggler would accept an offer but not give you the item until confirmed a second time.
5Mmo.com – One of the best online game currency store for Path of exile, and if you want to find the best place to
buy POE Orbs
, then 5mmo.com is the right site for you!