The Division 2's First Raid "The Operation Dark Hours" Is Coming On April 25 And How To Unlock The Division World Tier 5
The Division 2's First Raid "The Operation Dark Hours"
is finally coming on April 25, confirmed by Ubisoft Massive in a new trailer below showing off some future content last Friday. Here are all the latest details revealed on The Operation Dark Hours raid.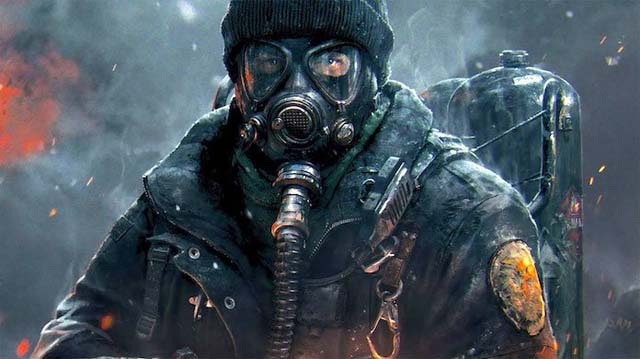 The Operation Dark Hours Overview
Dark Hours marks the first raid ever in The Division series. It's an eight-player raid that Massive says will be technically complex and will require expert cooperation with your teammates. Ubisoft hasn't outlined any specifics regarding the raid itself other than the team size and a brief glimpse of the location in the trailer. Based on the trailer, the raid looks to take place at the Washington D.C. airport.
However, details were leaked by a cunning dataminer kevindavid40 on Reddit. here's a;; we know according to the datamined information:
Location
:
Ronald Reagan Airport, but the final destination is Arlington Island
Objectives
:
Survive the assault on the bridge
Find the stolen GPS coordinates
Protect the named agent on your team
Confirm the kill of 2nd hand Lieutenant
Rendezvous with your team
Survive the blackout attack
Find the activation code
Extract your team to safety
Split teams and flank the target
Stop the convoy from leaving the runway
Take out bombarders from high ground
Trophies/Achievements:
Relentless – Make it through the bridge in one hour or less
Extreme Measures – Have your most kills with Signature weapons
Reminder of Me – Kill any of the Hunters who killed you before
Gone Baby Gone – In less than 2 minutes flee from Interceptors
Since Ubisoft Massive hasn't confirmed all those details yet, so they could be change. Meanwhile, stay tuned to 5mmo.com, as we will keep the story updated. Also, if you need more The Division 2 Credits, you can visit
5mmo.com
, where different packages of
Cheap The Division 2 Credits
are Provided at the lowest price online. Moreover, with a coupon code "
5MMO
", you can enjoy 3% off.
The Division 2 World Tier 5: Tidal Basin Invaded Mission
In addition to The Operation Dark Hours raid, The Division 2 World Tier 5 Tidal Basin Invaded Mission are now available in the game. Here's all you should know:
How to unlock The Division 2 World Tier 5?
Reach Player level 30
Complete World Tiers 1-4
After you have finished World Tier 4, you need to complete a brand-new Side-Mission
Once you have completed the new Side-Mission, you unlock Tidal Basin
Complete the Tidal Basin Invaded Mission and Stronghold to unlock The Division 2 World Tier 5
What Rewards Does Tidal Basin & World Tier 5 Unlock?
Upon completing Tidal Basin, you'll unlock the following features in The Division 2:
Special Gear Sets (Ongoing Directive, Hard Wired, True Patriot)
New Gear Score Cap – New dropped-loot gear score of 500.
Heroic Difficulty
Weekly Invasions
For more on The Division 2, check back
5mmo.com
.