Final Fantasy XIV Hatching-Tide Egg Guide: Where To Find All Egg in The Easter Event
Final Fantasy XIV players will be able to take part in the annual
Hatching-Tide event beginning April 4th and running through April 17th
. During the special "egg-citing" season, During the event, players are tasked with completing three puzzler quests that will lead players to finding hidden eggs in the game, along with some sweet rewards. Here's a
quick cheat guide from

5mmo.com

to help you tp find all the hidden eggs in the event
. If you are in need of
Cheap Final Fantasy XIV Gil
, you can also visit our website.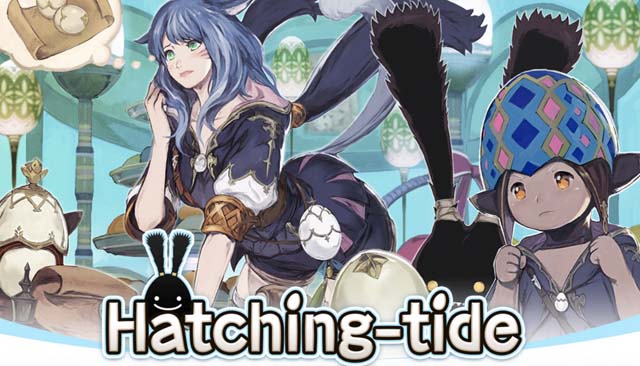 What is Hatching-Tide Egg event?
The festival was founded several years ago, before the realm fell to ruin in the wake of the Seventh Calamity. An eccentric Miqo'te named Jihli Aliapoh is said to have been visited in her dreams by the Twelve Archons of eld, descending from the heavens atop beautifully bedecked eggs. They spoke unto her a declaration of their return, and she now works tirelessly to see her dream someday turn to reality. Each year countless eggs are gathered and painted in an array of colors with splendid patterns. Though most serve merely as decorations about town, a select few chosen by Jihli and her Dreamers are reserved for Hatching Hour, a grand ceremony in which the chosen eggs are used to summon the Archons back to Eorzea.
To find all the eggs, players have to complete a set of quests in a limited time before April 22 at 2:59pm GMT (9:59am ET / 6:59 PT). Here's a breakdown of all the quests:
Catch all the eggs!
Quest 1: Eggstreme Eggstrapolation
This is the first quest of the FFXIV egg hunt event. To launch this quest, head to Old Gridania (X: 10.2, Y: 9.4) and speak to quest-giver Jihli Aliapoh, who will ask you to find Nonotta at the Knot (X: 11, Y: 12) to unlock the next quest " A Sheltered Eggsistence ".
Rewards: 3360 XP, 220 Coins and the Spriggan Jacket
Quest 2: A Shelltered Eggsistence - Egg Location 1
After you've spoken to Nonotta, here's what you should do to locate the first egg:
Speak with the Three Spriggans in New Gridania to get more cryptic clues related to the numbers One, two and three.
Meet with Jihli Aliapoh who will try to decipher clues on your map.
After your meeting with Jijli, Nonotta will divulge the secret password you need to find the hidden eggs. So, meet her and get the password which is " Egg Hunt ". Then you need to use your in-game chat to type "Egg Hunt"near the correct spot with chat mode set to "Say". You'll know you've got it right as a cutscene will play.
Hidden egg 1: Miounne at the Adventurer's Guild (11,13)
Rewards: 3360 XP,​296 Coins, 10 Magicked Prism
Quest 3: Deus Eggs Machina - Egg Location 2
To unlock this quest, you need to hand the found Egg to Nonotta and then speak with five spriggans. Just like the quest 2, they will also give you cryptic clues. With cryptic clues, go to find Jihli Aliapoh who decyper the clues for you and get the password from Notta.
Hidden egg 2: Gabineaux in Central Shroud (27,21)
Rewards: 3360 XP,​ 296 Coins, Spriggan Bottoms, Spriggan Boots
If you are still unclear, you can check the video above.