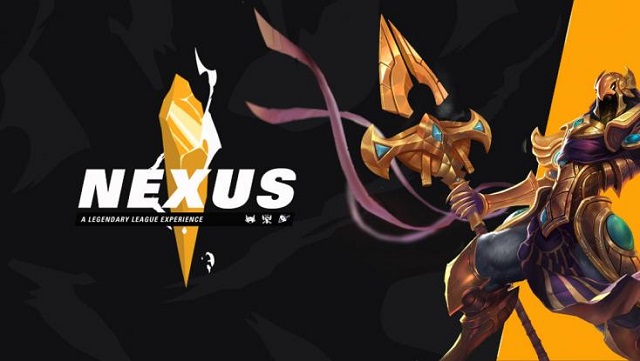 Riot Games will host a three-day "The Nexus event" for League of Legends in Saudi Arabia, which will begin on December 5 and end on December 7.
Keeping in line with League of Legends' penchant for creating musical experiences over the last decade, The Nexus festival will have music at its core offering, featuring spectacular shows and an immersive visual experience with established international artists.
The Nexus aims to provide an immersive, one-of-a-kind experience based around the iconic League of Legends universe Runeterra, including experiential zones, tournaments and live concerts. There will be 23 different activities, events and opportunities that let players "mingle with their favorite champions," according to an official statement about the festival. It will also feature five different tournaments based on the game with a total prize pool of $2 million, and it will feature influencers, one-versus-one duels, Teamfight Tactics, cosplay events, and a traditional fight on Summoner's Rift.
The five versus five Summoner's Rift, the festival's main event, offers prize money of $850,000 USD. The 'influencer tournament' will team up eight of the top influencers in the region with micro-influencers to battle it out for a piece of the $750,000 USD prize pool. The winners of the one-on-one, Teamfight Tactics and Cosplay competitions will share the remaining $400,000 USD.
The competition will kick off in November with qualifying rounds spread across 13 countries in the MENA region. The top eight teams from the qualifiers will proceed to compete in the main event in Riyadh. The qualifiers will be broadcasted live and streamed online on League of Legends Arabia Twitch channel. The theme of the festival will be inspired by the vast world of League of Legends called 'Runeterra'.
"We opened our offices in the region over a year ago. Since then, we have been working on ways to deliver local experiences to our communities and players across the MENA region. The Nexus is our first step in solidifying our presence in the region to support and celebrate our players," says Onur Tamer, METAI General Manager at Riot Games. "The launch of the Nexus festival is just one part of our plan to increase our presence in the MENA region. We are also looking at rolling out Arabic language support for all our products starting next year along with a localized version of League of Legends for all our players."
This event shows Riot's commitment to fostering League's growth in the Middle East region. The publisher opened an office in Dubai in 2019. It'll also create an Arabic localization in League, but no plans for a dedicated server were revealed.
Whichever the country you are from, you need the help of LOL Riot Points to help you. Safe
League of Legends RP for Sale
on
5mmo.com
with 100% Safety Test and 5mins Transaction as well as full refund for invalid orders or delayed orders.