Warframe: Operation: Buried Debts Is Out Now on PC and Warframe Hildryn Make Her Debut
Warframe's first community event of 2019, Operation: Buried Debts
is now available on PC, where Warframe players will work together as a community, alongside with with Solaris United to investigate the strange fractures appearing across Venus' surface and solve the new Operation. In addition,
a new Warframe, Hildryn is coming this week along with melle changes
. You can check a Hildryn trailer released by Warframe developer Digital Extremes to have a idea of what this new frame looks like.
Further Detials on Operation: Buried Debts Event
During this brand new operation, players will receive unique rewards such as Emblem and Sigil, Amalgam Mods and the Opticor Vandal. However, in players' way to the much desired loot, they have to take down a tremendous foe in order to claim their final reward.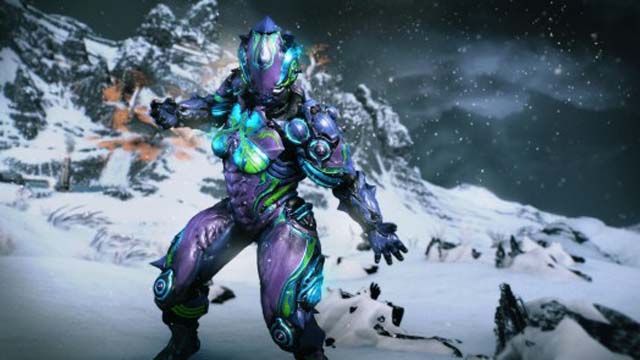 Warframe, Hildryn Makes Her Debut
Additionally, a new Warframe, Hildryn, debuts as part of the Operation: Buried Debts update. Hildryn is a shield-based frame. Unlike most Warframes, Hildryn draws from her Shields to fuel her Abilities, while Energy works to recharge them. Besides, instead of the regular primary/secondary/melee signature weapon, she'll come with her own Archwing gun. She , has four unique abilities and here's a breakdown of her special abilities:
Balefire
: iCharge and launch devastating bolts of fire.
Shield Pillage
:sends out a pulls that steals enemy shields and armour and gives them to you – both you and your allies are cleared of status effects besides.
Haven
: drains shields from enemies while dealing damage to them. At the same time, The shields will act as battery for her abilities.
Aegis Storm
: Take to the skies and rain Balefire rockets down on the enemy. Nearby enemies are blasted into the air where they will create an Energy Orb every few seconds. When Shields run out the enemies are smashed into the ground.
You can find out more about Hildyrn's Balefire, Shield Pillage, Haven, and Aegis Storm abilities in Digital Extremes' handy introductory video above. To unlock those abilities faster, you can buy
Cheap Warframe Platinum
at
5mmo.com
, where you can enjoy the cheapest price online with a coupon code "
5MMO
" for a 3% off.
Melee Revamp
In addition, Melee revamp is also coming with this update to make your combat experience more more fluid and smoother. The rework of melee be rolling out in Phases and Phase 1 of the much-anticipated Melee revamp is now live. This first phase includes:
Uninterrupted Combat:
you can immediately engage in all things melee - Combos, blocking, and more.
Combo Resume
: When interrupting a melee combo with gunfire, dodging, bullet jumping, or any parkour, your next melee attack will resume the combo where it left off (within a window).
Ground Slams
: Use your aerial advantage to aim, and then target your Ground Slam for increased tactical precision.
Visual Fx Redone
:Experience a beautifully redone FX pass with a refreshed style.
Keybinding Changes
: Blocking is now automatic when facing enemies who are dealing damage to you in melee mode. Channeling is now a toggle set to your alt-fire button when in melee mode. And some more changes.
For more guides and updates on Warframe, stay tuned to
5mmo.com.