Adopt Me Game Guide: Some Essential Tips for Players to Have a Good Experience in Adopt Me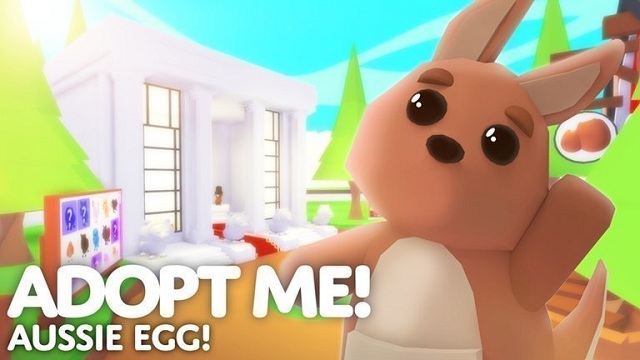 Players who are fond of pets are willing to join in the Roblox Adopt Me Mode. They can have access to feed a variety of pets in the game, and they want to learn some essential tips to improve their experiences in Adopt Me. Meanwhile, players can buy
Roblox Adopt Me Pets
to bring up more and more cute pets in the game.

Players Can Try to Collect More Eggs
When you first play Adopt Me, you may receive the original egg in your inventory, or it may have hatched for pets already. Players should check out how much money you have. If you owe more than 350 bucks, you have access to buy the cracked egg. But, if you expect to obtain a high rank pet, you can try to get them in the gumball machine. It is a good idea to save your money for purchasing better pets in the future. Players should try to collect at least 3 pets in order to have different choices when you trade with other players in the game.
Players Can Buy a New House
If you have own a new house, it is not necessary for you to sell your original house. It is a good idea to buy the cheapest Pizza Place house where you can host a party for friends. When you owe a bigger house, it will make people impressed that you are pretty rich. Players can decorate your house to make it beautiful. In addition, you can also change your house' color to attract more players to visit.
Players can place food and drinks in your home, so you can provide pets with free food and drinks when you or your pet is hungry. Then, you should ensure that keeping your shower and a bed where babies and pets can shower/sleep. It is better to choose a crib than a pet bed.
Players Can Create a Huge Collection in the Inventory
Players can collect different kinds of things in this mode, such as eggs, toys, strollers, pet wear, etc. If you have Robux, you can also buy ride and fly pet potions.Most players are fond of having rideable and flyable pets.If you obtain a rideable and flyable potion, you can put it on one of your best pets to make its valuable.
Players Can Try to Design Functional House
Players can build your house a place where are full of most necessities and missions can be completed. It is a good place where has food, drinks, a shower, a bed. You can also invite your friends to join in your party that host in the house. Players can use building hacks because people will think you as a creative builder.
Players Should Take Advantage of Your Inventory
Players can collect the eggs in a gumball machine to enlarge the number of eggs. And you can also collect more toys, buy gifts, purchase vehicles, etc. If you do have a large inventory, you can try to purchase something you don't have.
If you have access to collect more than one of the same pets, you will be likely to make neon pets and even mega neon pets for yourselves.
Players who are willing to owe mega neon pet will need more of the same pets, you can
BUY Adopt Me Pets
to accelerate the process of collecting. You can buy Cheap Adopt Me Pets on 5mmo.com.