NBA 2K22 MyLeague Mode Guide: Some Interesting Ideas Players Can Try to Do in NBA 2K22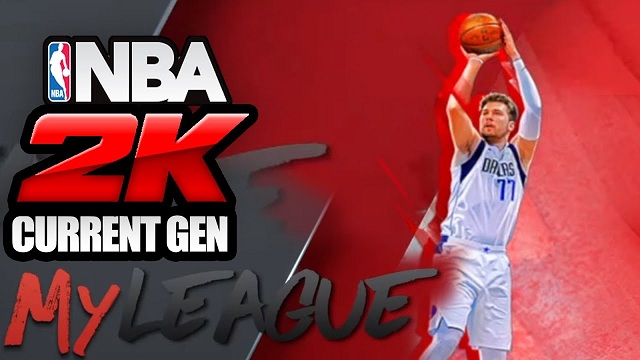 Players are tired of playing the MyLeague mode again and again in the NBA 2K series, which makes matches repetitive when you keep controlled your favourite teams on the court in the latest NBA 2K series.
However, There are lots of customization option in MyLeague Mode for players to change in the game, which means if you have a good idea, you can realize it in the game. Players can try to experiment several creative ideas in the MyLeague mode in order to experience the real fun of the creative games in NBA 2K22. Moreover, players can buy
2K22 MT
to purchase their favourite players in order to enjoy themselves in the matches in NBA 2K22.

Players Can Build up A League Of Classic Teams
In NBA 2K series, there are a lot of classic teams for players to choose for the matches. You have a lot of options to decide which teams you want to use in this mode. This game provide legendary teams that are ranged from from the 1950s to the 2010s, each team has a number of famous players.
You can change teams casually in this mode.Then you can replace Warriors with the 2018 team that stepped into the Finals, the latest Lakers for the Kobe and Shaq era.You can make best teams compete against each other in the MyLeague mode.
Players Can Choose A Dominant Team
If you want to have a good experience in this mode, it is a good idea to choose a dominant team for matches. You don't need to choose your favourite team. When you experience the fun of winning a match through a dominant team, you are willing to try something interesting in this mode to achieve more goals.
It is a nice choice to choose teams like the Brooklyn Nets or Golden State Warriors. You could also select a team that has already equipped with a strong star or two and find another to help in order to become one of the best teams in the league.
Players Can Create An NCAA League
Due to the convenient customization options, players can replace each team with the famous college basketball programs. Although it may take up a long time making it, you can realize it through some different ways.
You can create NCAA colleage teams and choose the players who have attended those schools. On the other hand, you can create completely original players for the league in the beginning of the seasons.
Players Can Choose to Be A Commissioner
When you are playing MyLeague, you can choose to become the commissioner. You can control a lot of things in the league, such as how many teams are in the league, how long each playoff series is, the salary cap, and other necessary things for players. You can also change the rules of the matches or the draft.
Instead of paying attention to become the commissioner in the league, you can even be an onlooker. You control all 30 teams and needn't play the matches.You can decide to approve or deny trades in the league. You can decide the development of league in this mode.
There are a lot of creative ideas for players to try out in MyLeague mode, they can have a lot of options to change according to their ideas about the league. If you want to play well in this mode, you can also
BUY NBA 2K22 MT
to unlock more legendary players for teams in this mode. You can find cheap prices on 5mmo.com.