Bells are one of the two currencies you can spend and earn in Animal Crossing: New Horizons. The other one is Nook Miles. You'll use bells to pay off your various mortgages, fund upgrades to your island, buy new clothes and furniture, among other activities. Bells are basically what makes the Animal Crossing world go round. For this reason, you're going to spend an awful lot of your time in New Horizons earning, and spending, bells. But do you know how to make bells fast? This article will tell you!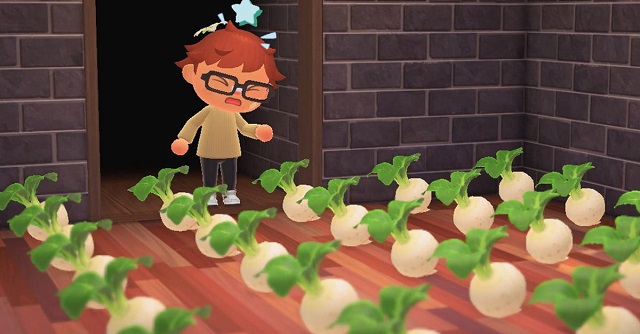 Here we introduce several ways to get Bells fast!
Hit the Money Rock
Each island has five rocks scattered around. Hitting most of these with a Shovel or Axe will yield Stones or Iron Nuggets, but one of the rocks will produce Bells when struck. There is only one "Money Rock" each day, but hitting it 8 times in a row will net you around 20,000 Bells.

Sell Non-Native Fruit
When first starting on your island, you'll notice there is a single fruit type growing. It's randomly chosen from five options: Cherries, Apples, Peaches, Pears, and Oranges. This is your "native" fruit, and each piece of this fruit will sell for 100 Bells each. Now, if you manage to get a hold of a non-native piece of fruit (one of the other four fruits) and bring that back to your island, those will sell for 500 Bells each. Once you have an orchard of non-native fruit in your town, you should be making decent money. Having 20 trees filled with fruit will net you 30,000 Bells whenever they can be harvested. Plant more trees for more of a return.

Sell 'Today's Hot Item' at Nook's Cranny
Once you build the Nook's Cranny store, you can start selling Hot Items. Every day the item rotates, but it's always a DIY project you already have the recipe for. Because it's the day's Hot Item, it will sell for twice as many Bells as usual. Most of the Hot Items are not worth selling back to Timmy and Tommy. The ones you want to keep an eye out for are the fruit-themed TVs and electronics. It's a really nice profit margin.

Catch and Sell High-Value Bugs and Fish
Thanks to New Horizons' increased inventory space, you can make tons of money just by catching and selling various kinds of bugs and fish.
Obviously some are more valuable than others, but if you're playing on launch day in March, you should keep an eye out for Paper Kite Butterflies, Emperor Butterflies, and Peacock Butterflies. Fish are more inconsistent because you won't know what type of fish you're catching until you pull it up. Some fish are not so valuable. The one high value fish we've seen that's a little more consistent is the Sturgeon. They have large shadows and only appear at the mouth of a river. So if you see a large shadow in that spot, it's always wise to go after it.

Growing Bell Trees
Every day, there will be a glowing spot somewhere on your island. If you dig at that spot, you'll net an easy 1,000 Bells. But after digging out the Bells, you'll notice that there's now a glowing hole. Pull open your inventory and tap the number indicating how many Bells you currently have. This will allow you to pull bags of Bells directly into your pockets.
Once you have a bag of Bells in your pockets and you're standing next to the glowing hole, you can choose to plant that bag, thus growing a legit Bell Tree. Once the tree is fully grown (after five days or so), you can harvest three Bell bags from it, thus tripling your initial investment.
Above are some useful ways to make Bells fast. But they are a little time-consuming and tedious. For some players who are busy, they will be tired of hard work. So, here, you are highly advised to
buy Animal Crossing: New Horizons Bells
at
5mmo.com
. We are a professional online game store which aims to offer game services, such as game coins, items, packages, etc. We serve all of our customers with the best price, the quickest delivery, and the safest transaction. If you have a need, please come to 5mmo.com! Hope you enjoy the game!