Apex Legends Battle Pass Season One: Wild Frontier
is live now on all platforms for players all over the world, which means the
Apex Legends' newest character, Octane is available for purchase now
. Note that although Octane launches alongside Apex Legends Season 1, he won't be included with the Battle Pass. In this Apex Legends new characters guide, we'll be compiling all the information there is out there on new characters like Octane and some pro tips for best playing this new legend .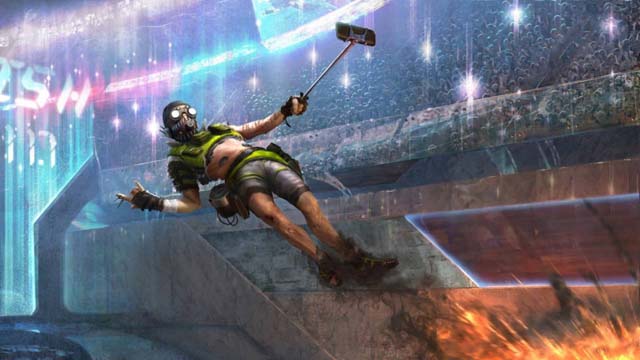 How To Unlock Octane In Apex Legends?
Octane will be available for purchase with both Legend Tokens and Apex Coins. At the time of writting, a Octane would cost 750 Apex Coins or 12,000 Legend Tokens. You can buy him from the Legends tab of the game menu with
Cheap Apex Legends Coins
from
5mmo.com
, the cheapest and fastest online in-game currency store. In addition, with a coupon code "
5MMO
", you can enjoy 3% off when you buying. So, have a try!
Octane Overview
Near the beginning of March, details about Octane's backstory and abilities were recently published on PlayStation.Blog. Here's what it reads: "After blowing his legs off in a record-breaking gauntlet speed-run," the bio reads; "Octavio 'Octane' Silva is diving into the Apex Games with metal legs and even bigger ambitions. He's searching for the ultimate adrenaline rush by using his death-defying moves to become an Apex Champion."
Octane Abilities
As with Octane's abilities, a reddit leak gives fans some insight into this wild character's abilities. Here's an simple description of his three abilities:
Swift Mend (Passive)
- This ability apparently restores health to Octane over a period of time, while he's not taking damage. This sounds incredibly powerful.
Adrenaline Junkie (Active Ability)
- You can spend 10% of Octane's health for a boost to speed by 30% for 6 seconds, which also makes him immune to items or abilities that would slow Octane down.
Launch Pad (Ultimate Ability)
- He deploys a pad that allows anyone to bounce high into the air. To be clear, it can bounce players on top of most smaller buildings. Combined with Stim, Octane can quickly disengage from encounters when needed and hide, or he can simply use both to outmaneuver and disorient enemies long enough to make the killing blow.
Pro Tips For Playing Octane
Adrenaline Junkie allows you to stay back from the action. You can use this skill to hang back and snipe enemies instead of going all in on a gunfight, therefore you chance of surviving would be bigger and the resulting health loss wouldn't be as critical.
As with his ultimate ability, there are several different uses. First, since most enemies aren't looking up, and you can use the Launch Pad to jump far above their hiding places and KO them before they know what's going on. You can also use the Launch Pad to jump onto a perch and gun down enemies that may have their eyes on more obvious points of entry.