How to Get Rainbow Six Siege Renown & Outbreak Pack to Obtain Operators, Weapons and Skins Freely
Tom Clancy's Rainbow Six Siege
is a first-person shooting game (FPS) that published by Ubisoft and it is available on PS4, PC, Xbox One platforms. The player acts as a counter-terrorist, and utilizes operators that own different skills to battle against with terrorist in the mode of Hostage, Bomb, Secure Area, Tactical Realism, Terrorist Hunt, Situations, Outbreak. But if you want to unlock all operators, you need enough
Rainbow Six Siege Renown
or
Rainbow Six Siege Credits
.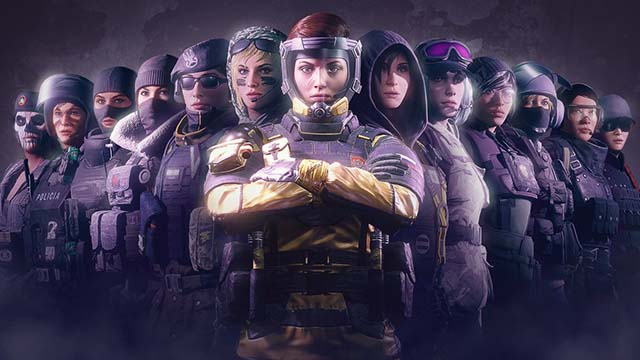 Tom Clancy's Rainbow Six Siege one of the main currency is Renown. You'll earn Renown for just about everything you do in Rainbow Six Siege, from completing Situations and Terrorist Hunt games, to playing in Online Multiplayer matches. Renown is the base currency that you'll use in Rainbow Six Siege for better equipment and chase for better operators. It can be used to unlock operators, weapons and weapon skins. Renown can also be used to unlock post-launch gameplay content. Below are some actions that affect how much Renown you earn in the game:
- Winning or losing a match
- Kills / Assists / Revives
- Playing Ranked matches will earn more Renown than Unranked
- Killing a Teammate will have a negative impact on Renown earned
- You can also earn Renown through Daily Challenges, or actions like watching tutorials.
Rainbow Six Siege's new
Operation Chimera
update has arrived, bringing new Operators and the limited-time Outbreak mode to the game. It also features some other significant changes to the game, as well as the addition of a new type of loot box called an Outbreak pack that features exclusive weapon skins, uniforms, headgear, and charms. Ubisoft implemented Rainbow Six Siege's "Alpha Packs" last year, which were randomized loot drops for cosmetic content. Building on the existing roster of weapon skins, collectible charms, and armor variants, the system provided a regular way to earn through gameplay. The biggest change with
Outbreak Packs
is their tie to real-world money, requiring the game's premium currency, R6 Credits. This means there will be no way to obtain Outbreak Packs for free, aside from four complementary packs distributed to mark their release. Luckily, no duplicates can be received from Outbreak Packs, so you won't be wasting money on previously-unlocked gear.
Not everyone has the time to play Rainbow Six Siege constantly and keep themselves stocked with a steady supply of renown, and as such there are probably plenty of people trying to figure out how to get currency packs and how much they cost in Rainbow Six Siege. So there comes the alternative way to unlock operators and obtain items, that is Rainbow Six Siege Credits.
You may tired of playing Rainbow Six Siege for leveling up, but still want to stock themselves with a steady supply of renown, so there comes a shortcut for players to get R6 champions, items, packs that are R6 Credits. 5mmo.com is a best place to buy
cheap Rainbow Six Siege Credits
with safe and fast service. Hope you can defeat terrorist and protect our homeland safely.