Where To Find The Secret Boss Dark Inferno And How To Defeat Him In Kingdom Hearts 3
If you have beat the main story in Kingdom Hearts 3, it's time for you to go straight to the final boss in the game.
The final, secret boss is known as Kingdom Hearts 3 Dark Inferno and he is an imposing Heartless monster,wielding two deadly looking swords
. Like like some of the past secret bosses, he is hard to fight against as well. To help you out, today, our website
5mmo.com
provides
Cheap Kingdom Hearts 3
and everything you need to know about this epic boss fight including where to find him and how to defeat him.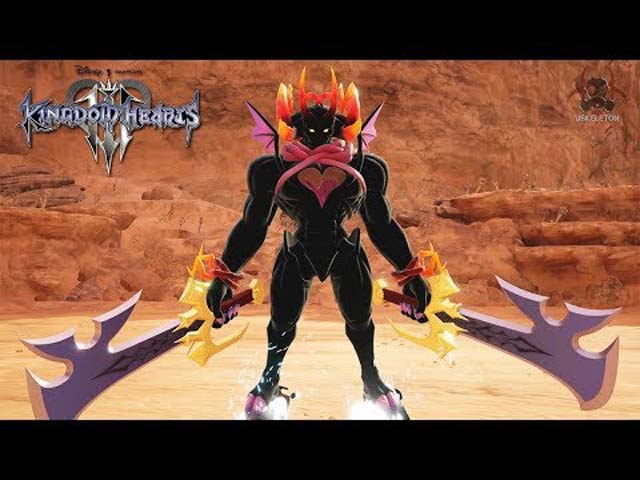 Where To Find The Secret Boss Dark Inferno In Kingdom Hearts 3?
To find the Dark Inferno, first, you'll need to beat the story of Kingdom Hearts 3 and roll the credits. After you've beat the main story, you can visit the wastelands again and you'll find Battle Portal 14, The Keyblade Graveyard where the Dark Inferno where he is located. From there, you are going to want to head north through the cave. When you leave the cave, you will find this boss right here.
How To Defeat Dark Inferno In Kingdom Hearts 3?
Preparation
First, this is a one-on-one fight to the death so we recommend that you are as prepared as you can possibly be and get as high a level as you can. We were level 60 when we did the battle, on Standard Mode. If you're playing on Proud Mode you'll probably want to be an even higher level.
Due to its high offensive power, it's best to counter it with guards and defensive abilities. Here are some recommended abilities: Aerial Recovery, Counter Impact, Block, Retaliating Slash, Risk Dodge and Last Life.
Additionally, make sure to stock up on recovery items and equip them in your Shortcut menu so you're ready to heal when Curaga is on cooldown. Finally, bring your best items, so equip any Elixirs you might have and then round it out with a High Ether and Hi Potions.
Battle Tips
You should use your counter kick because it has good invincibility frames. Besides, you just really need to block and counter for most of the game since he doesn't really have a big move pool, to dodge his orbs in the 1st 2 phases you can just glide in a circle or block with a formchange that has a barrier. This boss battle is more of a block and counter game if anything.
If your using Ultima weapon, it's formchange can stun him again for another combo if he's not attacking usually. Formchanged block is a surround block that stops the orbs, but I found rolling left/right/left usually dodges them. Magic is effective as hell, someone beat him in a minute with some firaga/blizzaga spam. Make sure you have a Moogle coin and don't heal until you have 1 hp left from withstand combo.