Where To Find Dark Zone Keys And All The Chests In the Dark Zone of The Division 2
The Dark Zone
is the hottest but also the most dangerous area in The Division 2. in the Dark Zone , there are
scattered with chests which contain some of the best loot and allow you to upgrade your weaponry in the game
. To open those chests, you have to f
ind the Dark Zone keys
. To help you out, in this Division 2 Dark Zone East chests guide, we'll be mapping out a complete list of the Dark Zone chest locations in The Division 2, as well as detailing how you can get hold of Division 2 Dark Keys, which are quite tricky to come by.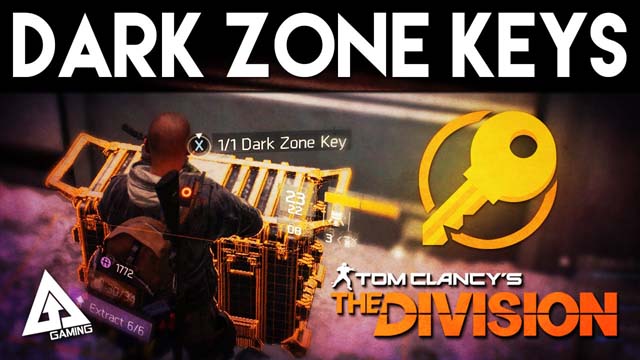 How To Find The Dark Zone Keys In The Division 2?
High-Level Enemies Drop Dark Zone Keys
The most straight-forward way of obtaining the Dark Zone Keys is by finding and killing high-level enemies. look for yellow "named"enemies that lead a pack from the numerous factions in DC. Only these enemies are named. Once you take them down and they will drop Dark Zone keys for you.
Grab Keys By Killing Other Players
Another method to picking up Dark Zone keys is wiping out other players who are who are holding Dark Zone Keys. When a player dies in the Dark Zone, they lose three things: Dark Zone rank points, Dark Zone money, and Dark Zone Keys. As there will be many other players in Dark Zones who are looking for keys other than you, once you manage to kill someone holding the keys, you'll get the key. Therefore, make sure that you choose friends wisely, as anyone can kill anyone else and claim any dropped keys for themselves.
Unlock The Keymaster Perk To Increase The Chance Of Finding Dark Zone Keys
The last way to obtain a Dark Zone key is to scavenge it from loot crates .To increase the chance of finding a Dark Zone Key, for players who has already reached level 25, they can visit the Dark Zone Officer in your base of operations and unlocking the Dark Zone Perk, the "Keymaster'"perk, which offers a 25% chance for the player to obtain a Dark Zone key from loot crates. To rank up higher and increase the chance of finding Dark Zone keys, come to
5mmo.com
for
Cheap The Division 2 Credits
. With a coupon code "
5MMO
", you can enjoy 3% off.
How To Unlock The Dark Zone Chest Without A Dark Zone Key?
In fact, in The Division 2, you don't have to need a key to unlock Dark Zone chests. Instead, you can also use a lock pick to open Dark Zone chests, the disadvantage of this method is that using a lock pick will make you an easy target to players and put you in danger in Dark Zone, a heavy PVP zone.
Here Are All The Dark Zone East Chest Locations In The Division 2
Since The Division 2 has been upon us for a while, no one knows all the chest locations in the Dark Zone. However, you can check some Youtube videos made by some other gamers. They show you where they find the Dark Zone chests. Here's one of them, as you can check above.
That's all you need to know about The Dark Zone chest and the Dark Zone key. For more news and guides on the game, stay tuned to
5mmo.com
.