The Division 2 Specialization Guide - How to Unlock Specialization and Farm Specialization Points
Specialization Points in Division 2 are points you use to upgrade your specialization of choice – Sharpshooter, Demolitionist, or Survivalist. T
here's a level cap of 30 in The Division 2. Once you hit level 30 in The Division 2, you'll have officially reached the endgame and gain access to three above mentioned different Specializations. Therefore, here we
5mmo.com
provides
Cheap The Division 2 Credits
and presents to you our Division 2 Specialization guide, in which we'll show you
how to unlock three specializations and give you several best methods to farm your specialization points
.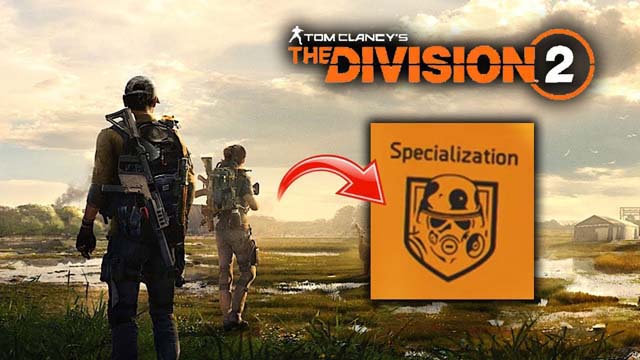 How to Unlock Division 2 Specializations?
You encounter Division 2 specializations when you reach the true endgame. which means you have to:
First things first, you'll need to have reached level 30. Once you've reached level 30, you'll then need to go about clearing all of the Strongholds found on the map. Here's a breakdown of each one:
Stronghold 1 - District Union Area - Requirements: Gear Score 275, Grand Washington Hotel, Jefferson Trade Center.
Stronghold 2 - Roosevelt Island - Requirements: Gear Score 275, Federal Emergency Bunker, Potomac Event Center.
Stronghold 3 - Capitol Building - Requirements: All of the above complete.
Once you've cleared every Stronghold, you'll then reach World Tier 1 and gain access to Specializations.There will be three such specializations available to you. each of them offers a unique weapon and outfit.
Demolitionist
Survivalist
Sharpshooter
Remember that you are not tied to a specific specialization. so you can switch between them any time you want.
Every specialization has its own skill tree. to unlock the perks mentioned in the tree. you will need to complete various activities. this will give you specialization points which you can use on the tree and unlock new perks.
How to Farm Specialization Points in The Division 2?
The invaded missions give specialization points when you do them first time, you get 3 each time you get a proficiency crate as well. However, as far as we can tell, the points are not a guaranteed drop from those. Also regular ole bounties give specialization points as well. The same goes for daily and weekly bounties, the ones that require you to complete missions on Hard or Challenging. You'll have no real issue getting the first spec done up to 160 points.
Lastly, another source is taking Control Points, but only at Alert Level 4. Speaking of Control Points and their Alert Levels. The Control Points should have a number "01" next to them. This is the "Alertness Level" of that Control Point. Now, there will also be red lines connecting the Control Point to various Activities, like Territory Control, Public Executions, etc... these activities will have a small "+1" next to them. Completing these activities raises the Alertness Level of the control point to a maximum of 4.
The higher the Alert Level, the more rewards and lootyou get, but the Control Point also gets harder to take. A level 1 would be "Normal" difficulty, level 2 would be Challenge, 3 would he Heroic, and 4 would be Legendary.
So, raising the Alert Level to 4, and then recapturing the Control Point will get you one Specialization point, in addition to everything else you get from the Control Point.