Borderlands 3 Skrakk Locations: Where To Find and How to Kill Skrakk in Borderlands 3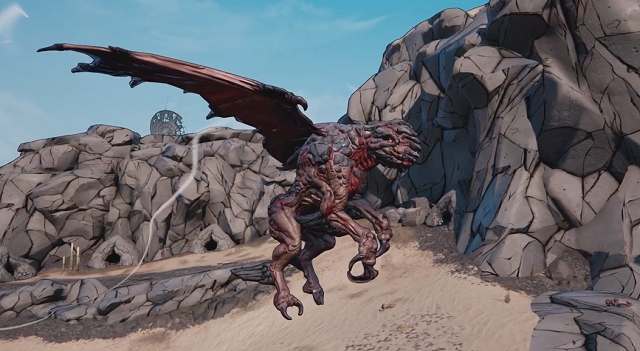 Where do I find Skrakk Borderlands 3? Skrakk is a mini-boss every player, it has a chance of dropping the SkekSil legendary weapops. So, we offer a guide on where to find Skrakk and defeat it in borderlands 3.
Borderlands 3 Skrakk Guide
Skrakk is a creature in Borderlands 3. It's a rare monster – it only appears in one place in the entire game. It's a part of Hammerlock's legendary hunt targets, and it has a chance of dropping the SkekSil legendary weapon, so it's worth repeating the fight. Some people are having trouble finding it, though. If you're one of them, this guide will show you Skrakk location in Borderlands 3, so you can complete the hunt and get that legendary weapon.
Where To Find Skrakk?
Vault hunters will first want to spawn in to the Ascension Bluff fast travel point. Right at this location is the car garage, which is quite convenient. Players can jump into their vehicle and begin to drive on the road that leads to the east. Take a right just before the "Children of the Vault sign" on the right side of the road.
Just after making that right, there is a smaller path to the left. If people drive up that path, they will turn into a dead end. This is where players will need to exit the vehicle. There will be a cliff face straight ahead, and that is where Skrakk will spawn. As soon as vault hunters mantle the rocks in front of the vehicle, he will appear.
How to defeat the Skrakk In Borderlands?
Skarkk can fly and is guarded by a few Skags. So make sure you deal with them initially to concentrate fully on our big boy. Skrakk's main attack is a sweeping dive bomb. The Skrakk will fly around at a pretty fast pace so the players will need to concentrate on their aims. Overall it is of moderate difficulty to kill the Skrakk and its guarding Skags. You can defeat Skrakk with assault rifles.
Rewards to defeat Skrakk in Borderlands 3 are legendary SkekSil pistol and Infiltrator class mod. The SkekSil is a legendary pistol manufactured by COV with Fire, Shock, or Corrosive elements. Infiltrator is a legendary mod for Zane Flynt increasing weapon damage and movement speed. They have a high drop rate tho not a guaranteed drop.
Money is the important elements in BL3, and once you have a try on 5mmo.com of Cheap
Borderlands 3 Money
, your inventory will be full of BL3 Money.