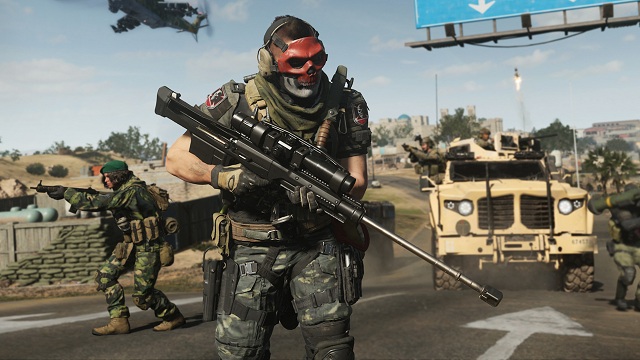 Players are willing to unlock more weapon mastery camos in Call of Duty Modern Warfare 2. While, some weapons camos require players to complete Long Shots Challenges to unlock them. So, Have you completed the Long Shot Challenges in COD MW2? If not, you can follow the guidance and complete them quickly. Players can get
Cheap COD MW2 Points
to unlock skins or accessories for weapons in the game.
What's the Long Shot in Call of Duty MW2?
A long shot is a kill performed with a weapon at a significant distance, often stretching the limits of the weapon's effective range. Each kill that counts as a long shot will go towards unlocking the long shot mastery camo for that weapon's class.
With different weapon classes in MW2 performing at varying levels of efficacy over long distances, the distance that qualifies a long shot differs between each class.
All COD MW2 long shot kill distances for every weapon class
It can be difficult to differentiate a longshot from a regular kill, but MW2 has an added feature that allows players to ensure they got a longshot kill with these weapons. When a longshot kill is earned, the game will have an experience pop-up that reads "longshot" followed by the distance. The distance is under the requirement for the challenge.
Here are the longshot distances required for every weapon class in Modern Warfare 2.
Shotguns: 12.5m
Pistols: 20m
Submachine guns: 30m
Assault rifles: 38m
Light machine guns: 38m
Marksman rifles: 38m
Battle rifles: 38m
Sniper rifles: 50m
For the longshot challenges, LMGs, marksman rifles, and assault rifles all have the same distance needed. This means that longshots may be easier for marksman rifles but may be more difficult for regular assault rifles.
To obtain a longshot kill with these rifles, the game will require players to get a kill from at least 38 meters away. For submachine guns, the distance is cut significantly, meaning players will have to get kills at just 30 meters away for it to count.
How To Complete Long shot Kills In Modern Warfare 2
The best strategy for getting longshot kills depends on what class of weapon you're using. If you're trying to get longshots with Shotguns or Pistols, close-quarters maps like Shipment and Shoot House are ideal.
For SMGs, Assault Rifles, Battle Rifles, LMGs, and Marksman Rifles, almost any 6v6 map will do. However, MW2's Tier 1 playlists are almost a cheat code when it comes to longshot kills. Since Operators have less health in Tier 1, putting down enemies at a distance is effortless.
When you get to Sniper Rifles, you'll almost exclusively want to go for your longshot kills in Ground War. Ground War maps are enormous, so it's far less difficult to eliminate opponents from 50m or more away than it is on the 6v6 maps.
To make those long-range kills easier to pull off, consider equipping your weapons with attachments that boost stats like Accuracy, Range, and Control. In particular, the XTEN Angel-40 Optic actually displays how far away your target is, so you'll always know if you're far enough away for it to count as a longshot kill. Alternatively, mounting your weapon will allow you to gun opponents from afar with little issue.
Although it is not easy for players to complete Long shot challenges in the real matches, you need chase each opportunity to complete them in the game. And players can also
Buy COD MW2 Points
to unlock other powerful weapons for matches.