Diablo 2 Resurrected Game Guide: Players Should Know Some Necessary Techniques for Conquering the Endgame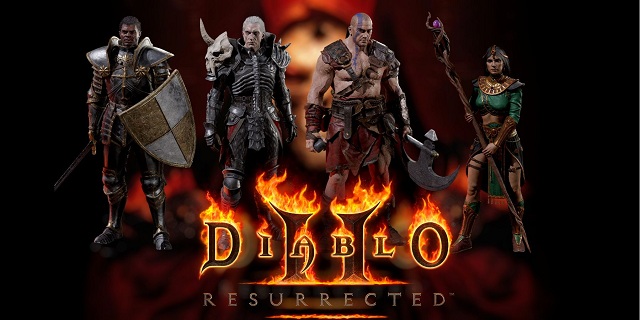 Novice players may feel difficult when they first meet the Diablo 2 Resurrected. They may spend more time on exploring different Acts in this game. Then you may meet a lot of troubles in the process. If you want to learn some skills that can help you pass some quests, you can learn from this guide.Meanwhile, players are able to buy
D2R Gold
to find the best Runewords and weapons for their character in the game. It is important for character to make a large amount of damage in the battles against bosses in the game.

Players Should Pick Enemies or Their Modifiers
Some top builds may meet troubles in D2R. For instance, Forzen Orb or Blizzard Sorceresses can be stomped by Cold Immunes, Lightning Javazons aren't able to deal with lightning Immunes. You can choose to spend money on looking for the suitable Runeword for character. If you expect to save more money, you can decide to pick their enemies or their enemies' modifiers.
The way to make it is to leave the current mp through save and exit. This will lead to the main menu. Then they can enter the game again in the same map. You will find that the enemies will be different or show different stat modifiers. Players can reduce the risks of completing quest by this way.
Players Can Make Shop Reset in D2R
Just like the way to manipulate the enemy lineup due to the game's randomization. Players can have chances to select the items they want in merchants as well. For instance, if players are looking forward to finding some Staves with the Teleport skill or Wands with Lower Resist, they can check shops named Drognan. If the item isn't here, they can leave the shop and go back again for checking the shop.
Players can use this way to find items they want from shops, like weapons and armor. Players can make it in an unlimited number of times until they find the items they want.
Players Can Add the Player Number Without Players
This skill may suit for players who can make a large amount of damage to enemies- enough to beat fodder enemies in one attack. They can open the chatbox and type into the command.
This command is only suitable for offline character and make the game think that there is only one character in the game. More ghost players means that enemies will drop more loot and give more chances for solo players to collect runes or other rare items. Players should remember that the enemy life will also improve higher when they feel more players join in the battles.
Players Should Make Proper Stat Allocation
There are more obvious traps for beginners in D2R, some of them may block the progress of accomplishing quests. The bad stat allocation is the worst trouble. Players think normally that it is important to put more points in Strength in order to equip with the suitable equipment. They ignore to set right points in Dexterity and put the wrong points in Vitality casually in mind.
Players often ignore the importance of Energy. Players can also have access to solve problems of Mana issues. They can use the Insight Runeword on Mercenary's Polearm or via items that return mana. Players should remember the importance of stat allocation in Diablo 2 Resurrected, and they will not have to waste time on finding ways to reset the stat in the game.
Players who decide to have a good experience in the progress of conquering the Endgame in Diablo 2 Resurrected, they should learn these tips in mind and try to find the most effective ways to complete the quests perfectly. You can also
BUY Diablo 2 Resurrected Gold
to search for powerful weapons and gear from the market. If you can equip with better weapons and gear, you will make good progress in completing the difficult quests in D2R. Cheap Diablo 2 Resurrected Gold is sale on 5mmo.com.