FIFA 22 Mode Guide: Players Should Know Some Essential Tips about the Volta Football Mode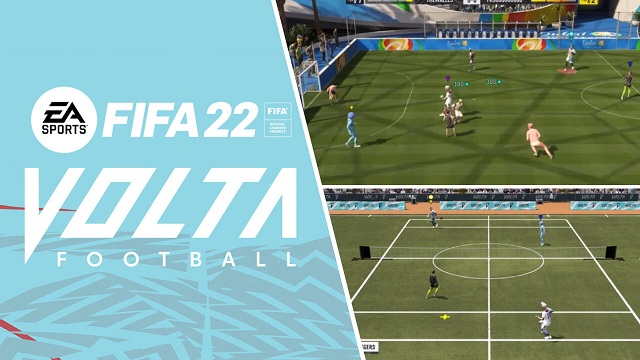 Football fans are fond of playing football games on the internet, especially FIFA 22. Players can choose their favorite players, create the best Ultimate Team, and try to win each match in the game. What's more, FIFA 22 also provide a Volta Mode for players, which is based on the popular FIFA Street games.
Players can play street football with some of the best players in the sport, which makes players feel crazy. Players are willing to try this new game mode instead of playing the normal game mode in FIFA 22. If you want to have a good experience in Volta Mode, you should read these tips in advance. Meanwhile, you can also buy
FUT 22 Coins
to buy some necessary items for your teams which can make your players stay high stamina on the pitch in FIFA 22.
Players Should Keep Shots Grounded
When players play the Volta mode in FIFA 22, you should remember in your mind that the goal is not as big as you think. You should control the power of shots in order to score goals easily without any risks.
It is important for players to play with a team which has only two or three players, because scoring the goal is more hard than the normal matches in the sport. Players may pay attention to keep shots grounded all the time, which will allow them to score more goals.
Players Should Block More Passes
Because of the small area of Volta Games, players are trying to dribble around and make short, concise passes to break down the defense. Players need to have the upper hand and try to block more pass as much as possible.
It is important for players to nab the ball quickly on the court, especially in the Volta mode. Players can turn over possession quickly as they wish, and attack the opponent by surprise. Then they unleash a lethal counterattack with deadly results.
Players Should Try to Lob Passes Which Avoids Being Intercepted
Players are not the only person who can block the foe's pass and make them trap in a tight spot. Players on the court also have the same situation. They are eager to defend the opponent's goal when the goal pass their defense.
The way to prevent this issue is to reduce the chances of their pass being intercepted at all. When players are on the opposite ends of the play area, they can lob and chip their passes in order to prevent from catching by opponents on the court.
Players Should Make Good Finishers in the Team
It is important for Volta mode to keep good defense. Meanwhile, Volta modes are normally high-scoring games where many players may expect to improve their efficient offense as much as possible. Most of players want to gather great finishers in the team, which will make them have more chances to score more goals.
So, if you can have more amazing attacks in your team, you will have more chances to win the matches in the game. You should make sure that you can keep a defender when playing with at least three players on the court.
Players Should Learn and Master Skills Efficiently
Players can try to use skills in FIFA 22 which can used to deal with opposing players instead of trying to find opening to pass around the ball. Moreover, it is not easy to master these skills. Players need more time and matches to learn and master these skills on the court.
If you have mastered these skills well in FIFA 22, you will make a lead in the Volta mode.
Players who expect to make good progress in the Volta Mode can learn from these essential tips. If you want to play with the best players on the court, you can
BUY FIFA 22 Coins
to purchase them from the Auction House. You will find it is so fun that you play with your favourite player on the court in FIFA 22. Cheap FIFA 22 Coins are sale on 5mmo.com.