Fallout 76: Steel Reign Release Date PC, PS4, Xbox One and Everything You Need to Know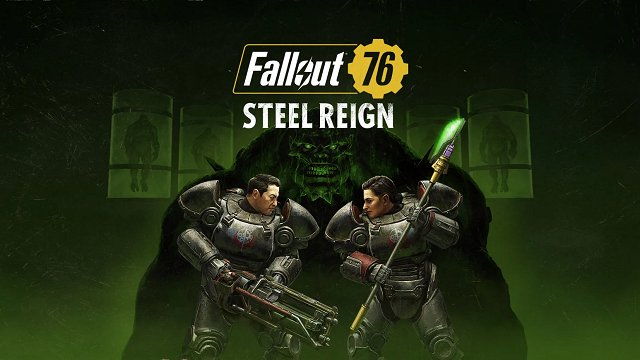 When does Fallout 76 Steel Reign come out? This article is going to talk about the release date of Fallout 76 Steel Reign, which will welcome a new quest, Legendary Upgrades and more.
WHEN IS FALLOUT 76: STEEL REIGN'S RELEASE DATE?
Xbox One
Pacific Time: 4 AM PDT
Central Time: 6 AM CDT
Eastern Time: 7 AM EDT
British Time: 6 AM BST
European Time: 6 AM CEST
Indian Time: 10:30 AM IST
PS4
Pacific Time: 9 PM PDT
Central Time: 12 AM CDT
Eastern Time: 1 AM EDT
British Time: 12 AM BST
European Time: 12 AM CEST
PC
Pacific Time: 10 AM PDT
Central Time: 12 PM CDT
Eastern Time: 1 PM EDT
British Time: 6 PM BST
European Time: 7 PM CEST
New Features: Legendary Power Armor & Crafting
These are the big two new features coming to Fallout 76 in the Steel Reign update. Looking at the Public Test Servers (PTS), which has seen most of the update for the last couple of weeks, we now know what Legendary Weapon Attributes and Legendary Powe Armour Attributes you can apply to your gear when you start crafting Legendary items.
New locations added in this update will include Uncanny Caverns, West Tek, AMS HQ, and more, giving players plenty of new areas to explore. More importantly, however, Legendary Crafting is coming to Fallout 76. Players will now be able to gather Legendary Cores, which–combined with Legendary Modules–will allow them to craft Legendary Upgrades. This means you can now upgrade, downgrade, and reroll 1-, 2-, and 3-star Legendary Upgrades. Plus, there are 8 new Legendary Weapon Attributes and 13 new Legendary Armor and Power Armor Attributes available, giving you more options than ever before.
Here are some of the other details about what is coming during July in Fallout 76:
·Legendary Cores- Craft all-new Legendary gear from Power Armor to Weapons using Legendary Cores
·Power Armor Displays- Show off your favorite Power Armor skins to everyone that visits your C.A.M.P.
·Power Armor Skins- Give into the MIND Collective and sport a unified look with new Power Armor Paints.
·Weapons Skins- Melt your enemies with the Valorous Alistair Gatling Plasma skin or slice them down with Alistair's Sword.
·C.A.M.P. Objects- No more cleaning your clothes in the river, claim the Washer and Dryer set for your humble abode.
·Red Rocket Collectron- Complete your garage with the Red Rocket Collectron, who will tirelessly search the Wasteland for auto parts.
Hope this guide will make your familiar with the new update of Fallout 76. By the way, if you want to Buy
Fallout 76 Caps
, you can find special offers with lowest price ever at 5mmo.com now!