In the FIFA series of the past few years, there has been no innovation in the FIFA career model. However, FIFA 20 official Twitter recently said that the newer Career Mode will introduce a series of new elements such as Player Morale, dynamic player potential and female managers.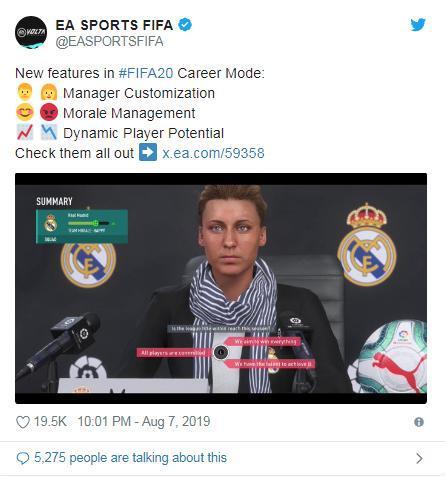 In the previous FIFA Career Mode, the player's player potential will remain at a value and will not change. The new work is different. The addition of the dynamic player potential will make the player's performance will affect their potential. If you choose a player like Messi and he dominates your league, his potential will not fall because he is an older player. If you introduce a young man like Timothy Via and he made a breakthrough in the year, his potential may gradually increase as the game reaches a height that was not possible in the past. This is a good change and should inject a new life into this mode.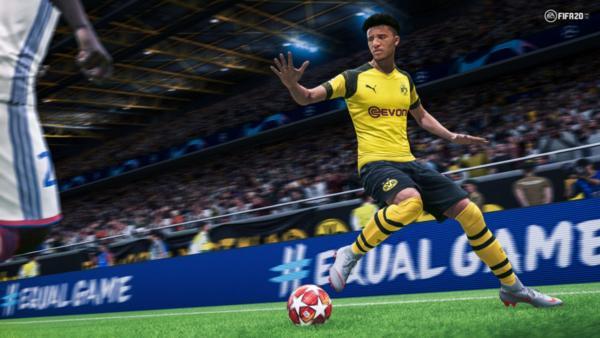 At this year's FIFA 20 we were able to create a custom manager avatar. In the past, EA just picked a few chunky men, they have three different dress options, and that's it. This year, you can not only spend a few hours adjusting your character, but you can also have a few options to dress them up. If you like, you can even change their outfits during the game. Importantly, this will be the first work for FIFA with both male and female managers, which is a good new element.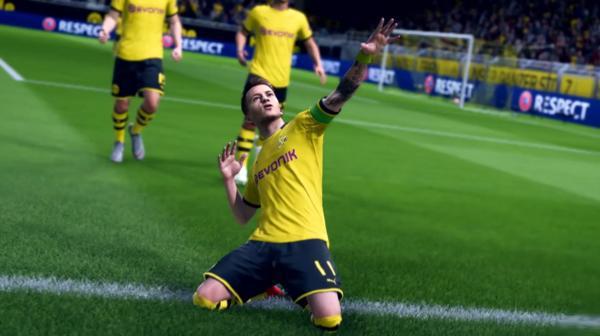 The last big thing advertised by EA is that the Player Morale system will be dedicated to dialogue interactions in the press conferences in the game. In the past, if the players did not play well enough, they might be dissatisfied with their role in the club. The addition of Player Morale this year seems to be much deeper. Some players will react differently based on the player's comments at the post-match press conference. This means that it is important to really understand your team players and how they respond to situations.