Fortnite Chapter 3 Season 3 Best Weapon Guide: How to Choose the Best Weapon in Fortnite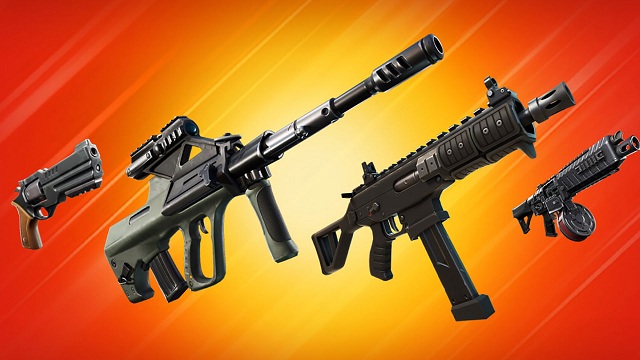 Since the update of Fortnite Chapter 3 Season 3 release, many players start to join in the new trip in Fortnite. Although there are a lot of new changes in new season, the new weapons still attract many players' attention instead. Players have played matches for several days after the new season releases. Some weapons are useful in the combat against opponents. If you want to know the tier list of weapons in Chapter 3, please read this article carefully.
Cheap Fortnite V-BUCKS
are available for players to buy your desired skins or items in Fortnite.
DMR S-Tier
One of the three new weapons, the DMR is currently one of, if not the best weapon in Fortnite. Offering a semi-auto fire rate with a sniper-level scope, minimal recoil, and very high damage per-hit, the DMR is a perfect blend of an assault rifle and sniper. The DMR also uses AR ammo and has a pretty short reload time, allowing players to fire with reckless abandon.
Auto Shotgun S-Tier
This new auto shotgun, while not as overpowered as the drum shotgun from past seasons, can still pack quite a punch, especially if you land all your shots.
While the overall damage seems to be lower in comparison to the striker shotgun, the fact that it can hold eight shells at full capacity means you can stay on your target in a close-range or build battle.
The Auto Shotgun is still out go-to pick. It's got speed, it deals out some pretty decent damage, but bear in mind once you've emptied your mag, the reload speed needs a bit of time to catch up.
Stinger SMG S-Tier
This SMG is a spray-and-pray machine gun designed to bombard your opponent from close range. It's the gun you'll switch to in a fight when you need to shred down those buildings and deadly shots, with a reload time of 2.25 seconds, a mag size of 30, and a DPS of 264. While the Combat has more DPS, it also has a lot of recoil, therefore the Stinger is a little safer.
Combat SMG S-Tier
When it comes to SMGs, both the Combat and Stinger are excellent choices. While the Combat has higher DPS, it does have a strong recoil so the Stinger is a slightly safer option. Whichever you choose, having one of these SMGs is essential if you're looking to claim a Victory Crown.
Striker Burst Rifle A-Tier
This new Chapter 3 Season 2 weapon is the perfect replacement for the MK-Seven Assault Rifle on our list of top Fortnite weapons – you won't want to miss out on using this. It's a two-shot semi-automatic gun that deals a lot of damage with each shot. If you're worried about missing these shots, it also uses the scope when aiming – like the MK-Seven. This should help with accuracy at a range, where this weapon thrives.
Assault Rifle A-Tier
The Thermal Scoped Assault Rifle is a brilliant addition to any loadout, giving you thermal vision that helps target opponents from a long distance. Unlike sniper rifles, it can fire multiple shots without having to reload, which makes it one of the best Fortnite guns this season.
There are several good weapons for you to select in the battlefield of Fortnite, and you can experiment them in the matches and find out which you like best. And they will help you kill more foes in battle. If you want to get more weapons or character skins, you can
Buy Fortnite V-BUCKS
to purchase them in the shop easily.