Fortnite Chapter 4 Season 2 Guide: How to Find Vault Locations in Fortnite New Map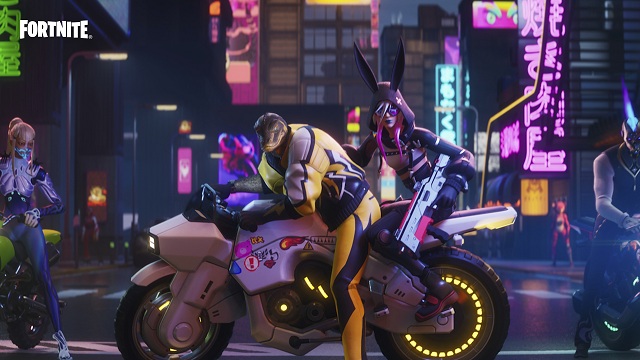 Fortnite Chapter 4 Season 2 is coming! Many players have access to experience new changes in the game. For instance, new areas, skins and weapons. While, there are also a lot of new items waiting for players to collect. Players can try to find vaults to open for good weapons or items in the game. Do you know how to find vault locations in Fortnite Chapter 4 Season 2? You can read this article and know more about it. Players can get
Cheap Fortnite V-BUCKS
to purchase the latest skins or cosmetics for characters in Fortnite Chapter 4 Season 2.
How to Find Fortnite Chapter 4 Season 2 Vault Locations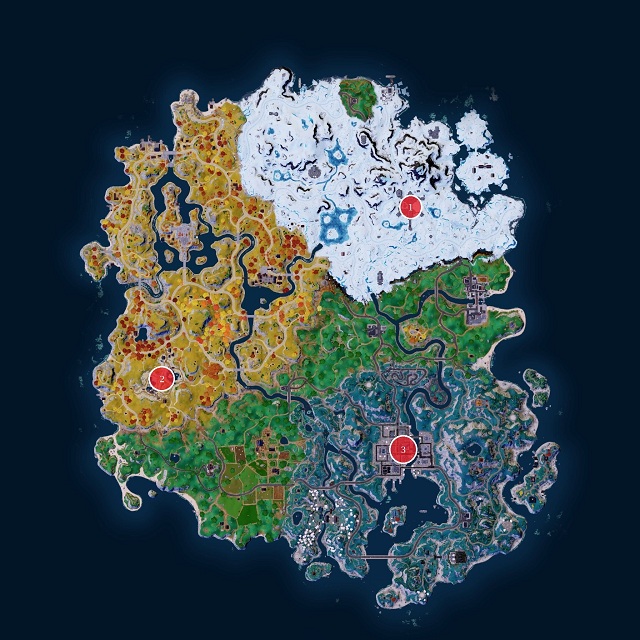 There are three vault locations on the Chapter 4 Season 2 map. Two of them are still in the same spot they were last season during the Most Wanted Event, but since a significant part of the map was drastically modified to fit this season's futuristic theme, one of the vaults had to be moved to a different location.
Players can find a vault in Brustal Bastion, on the northern part of the corridor that's left of the bounty board; in Mega City, below the parking garage that's located on the northeastern corner of the POI; and, lastly, at Shattered Slabs, inside the mining area that's right by the capture point.
How to Open Vaults in Fortnite Chapter 4 Season 2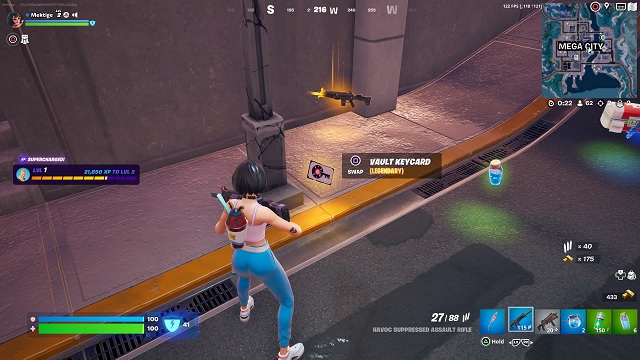 Opening vaults in Chapter 4 Season 2 will require you to get your hands on a Vault Keycard--except for the one on Loot Island, which just requires you to use two standard keys. The Vault Keycard only drops from defeating the seasonal boss Highcard. He spawns near the vault locations we've listed below and is relatively easy to defeat so long as you come prepared with full shields and a decent stock of ammo.
When you've obtained the Vault Keycard, you'll be able to head over to the nearby vault, which will contain a wide variety of healing items, high-tier weapons, and more. If you can't find the vault, simply equip the keycard and the game will direct where to go. This will usually mean you'll have a great opportunity to pick up the new Mythic version of the Havoc Pump Shotgun, which is an extremely powerful weapon to have at your disposal--especially when paired with Highcard's Havoc Suppressed Assault Rifle, which you likely already snagged from defeating the boss.
How to Beat the Highcard Boss in Fortnite Chapter 4 Season 2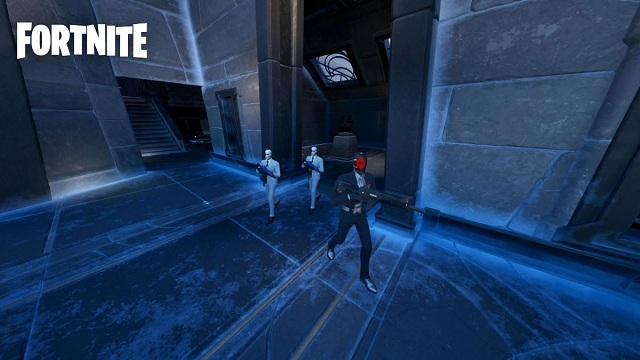 Highcard spawns near vaults around the map, such as MEGA City and Brutal Bastion, and he's accompanied by two henchmen in white suits. His location may be randomized each round--we're actively investigating this. Compared to boss battles from previous seasons, Highcard is a relatively easy and straightforward boss--though you'll still want to approach him with full health and shields, as well as plenty of ammo. Take down his henchmen first, then turn your sights on the main man himself to drop him and get some sweet loot. He won't have any fancy attack patterns, so this is just about taking cover and hitting your shots.
When Highcard is defeated, you'll get the chance to pick up Highcard's Havoc Suppressed Assault Rifle he leaves behind. This deadly Mythic weapon is fully automatic and silenced, making it an exceptionally powerful option to add to your arsenal. In addition to dropping his gun, he'll also leave behind a Vault Keycard you can use to open the vault in MEGA City.
You can try to find these vaults in the new map in Fortnite Chapter 4 Season 2. Some vaults contain legendary weapons or items, which help you beat more enemies and become the winner of the match in the end. In order to unlock more good skins or items, players can
Buy Fortnite V-BUCKS
to unlock Season 2 Battle Pass and complete quests for rewards.