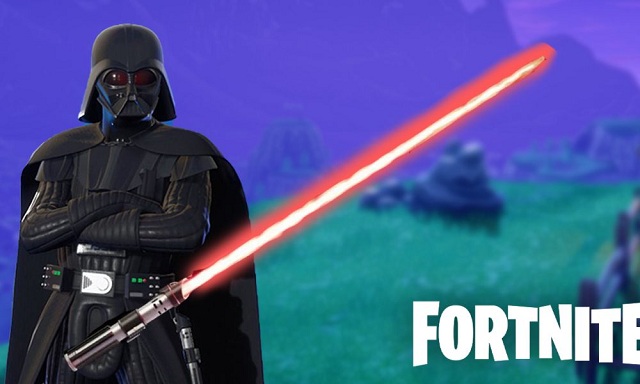 Fortnite Chapter 3 Season 3 is getting its first major update with the v21.10 patch, which adds brand new content to the battle royale title, including Naruto opponents, cosmetic skins. Another new addition in this update patch is Darth Vader's lightsaber, which you can get after defeating the classic Star Wars villain in battle. In this guide we'll cover where Darth Vader is and how to get the weapon. Players can purchase
Cheap Fortnite V-Bucks
to experience more weapons for characters in Fortnite.

How Fortnite Darth Vader Lightsaber Works?
Vader's lightsaber can be used for a quick swing to deal massive damage to enemies in melee range, or it can be thrown like a boomerang to unleash some mid-range aggression. Perhaps most importantly, though, you can use it to temporarily block incoming fire, giving you some much-needed defense if you get caught in the open or trying to push a team.
Where can I find Darth Vader in Fortnite?
In order for Fortnite players to get Darth Vader's lightsaber, they'll have to get it directly from the Sith Lord himself, featured on the Battle Pass. Players will need to pay attention at the start of the match, as Vader will be seen flying in in a Lambda-class shuttle, landing in one of several potential locations on the map. Marked with a red beacon and a blue beam of light, the player can head to the landed ship to fight him.
However, players are strongly advised to get armed as Darth Vader is one of the most powerful bosses Fortnite has ever seen. When you're on the battle bus, you'll be able to see his ship flying around the island, so just follow it until it lands. Once the boat touches the ground, it can be seen from a distance, glowing blue. Just head towards it and you'll have a chance to fight Darth Vader for his lightsaber.
How to Beat Darth Vader in Fortnite?
Darth Vader will be surrounded by two stormtroopers who will engage you. Therefore, we recommend that you land close to the ship and loot weapons and healing items before charging.
While the stormtroopers aren't hard to beat, Vader himself will fight to the end. He is able to throw his lightsaber at you and pull you towards him by using force. He's also able to deflect your shots with his lightsaber, so it's going to be a tough fight.
You should steal an E-11 Blaster Rifle from Stormtroopers, take it, and use it in boss fights, as this weapon is very effective against Darth Vader. The Te E-11 won't run out of ammo, so just keep your distance and get as many headshots as possible.
How to Use Darth Vader's Lightsaber in Fortnite?
Once you take down Darth Vader, you can collect his lightsaber. This mythical melee weapon can also be thrown at other players by simply aiming and pressing the "Shoot" button. Other than that, the weapon functions similarly to Fortnite's standard lightsaber, allowing you to slice through enemies and deflect attacks. Once in Fortnite, you can use it to wreak havoc.
If you want to unlock other good items, you can
buy Fortnite V-BUCKS
to get from the store, some unique items are not easy to get, you need to pay a lot of money to get them.