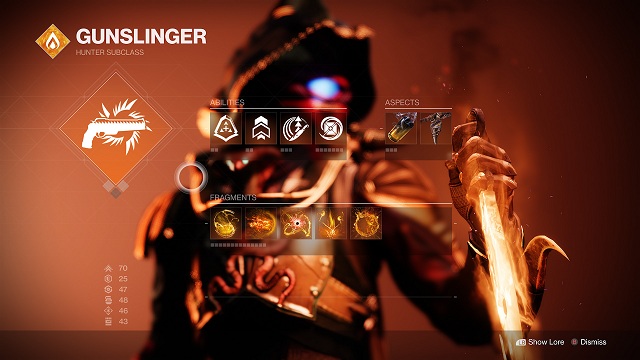 Players can excel in endgame events by creating the best Hunter Solar 3.0 builds in Destiny 2 during Haunted Seasons. The overhaul of the solar subclass in Destiny 2 makes it easier for hunters to access a variety of builds and playstyles, and to find out how to craft the best hunter class in Destiny 2 Solar 3.0, read the guide below. You can use
D2 Silver
to unlock more premium items for your hunter class to increase their damage to enemies during missions.

Best Hunter Solar 3.0 Build
The main goals of this Hunter Solar 3.0 build are to repeatedly apply enough scorch to the target, apply Radiation and Restoration effects as often as possible, and create as many elemental wells as possible for maximum damage. Scorch is a stacking effect that burns enemies and deals damage over time, and if enough Scorch is applied to the target, they ignite and explode.
Subclass
The Hunter-specific Solar 3.0 ability will be the best build in the game. They allow players to keep their distance and pick opponents when they least doubt.
Marksman Golden Gun: The Hunter class's superpower summons a flaming hand cannon that deals massive precision damage, penetrates enemy armor, and generates energy orbs on hit. It also comes with a Radiant buff.
Acrobat's Dodge: This is one of the new class abilities. This is an acrobatic flip that grants radiant buffs to the user and nearby allies.
Weighted Throwing Knife: The melee ability is a short-haired throwing knife. It deals additional precision damage and ignites enemies hit.
Grenade: Swarm grenades break into multiple explosives that spread over an area and deal damage.
Knock 'Em Down: This Destiny 2 Aspect boosts super powers by increasing its duration and the user's damage resistance. While Radiant, melee kills instantly charge melee abilities.
On Your Mark: The second aspect is the Precision Final Strike stacking buff given to the user and nearby allies. This improves weapon handling and reload speed for a short period of time. It stacks up to 3 times, and using Dodge instantly grants 3 stacks.
Ember of Singeing: Acrobat's evasion charges faster when the user applies Scorch to an enemy while this shard is active.
Ember of Torches: When the player and nearby allies hit enemies with throwing knives, the shards make them glow.
Ember of Tempering Fragment: Killing with a solar weapon allows the user and their allies to use this fragment for a short period of time to increase their resilience. It can be stacked up to three times. When recovery is active, players will gain increased airborne efficiency and a -10 recovery stat.
Ember of Searing: Shard Three sees defeated scorched enemies recharge melee energy and grant +10 to recovery status.
Ember of Beams: Bullets fired by the super can better capture targets if the final shard is in place.
With this build, Destiny 2 Hunters will find themselves taking kill after kill, staying alive, and helping teammates recover with various buffs awarded.
Gear
The next most important aspect to build in Destiny 2 is the gear, after the subclass element. This build of gear will ensure that abilities remain active and available to take down enemies.
Solar Energy\Solar Heavy: These types of weapons are required to activate some fragments and create Solar Wells. Any weapon with the Swashbuckler trait will work incredibly well in this build.
Ophidia Spathe: This exotic breastplate gives Destiny 2 players an extra throwing knife.
Mods: For mods, choose Hands-On, Shock Sensing or Boost Detonation, Persistence or Outreach, Fountain of Strength, Fountain of Wisdom, Elemental Weapons, Melee Well Worker, and Well of Bounty.
Armor Stats: High mobility and strength stats will ensure players get as much use of Acrobat's Dodge and Weighted Throwing Knives as possible. Then intelligence will help the golden gun regenerate.
Combining all the abilities and gear together creates a Destiny 2 Solar 3.0 Hunter that will have no problem taking out teams and forming players' own squads for success. You can also
buy Destiny 2 Silver
from our store to improve your ability against enemies.