Genshin Impact How to Get Xiao by making wishes: Fast Way to Obtain 5 Star Xiao for Free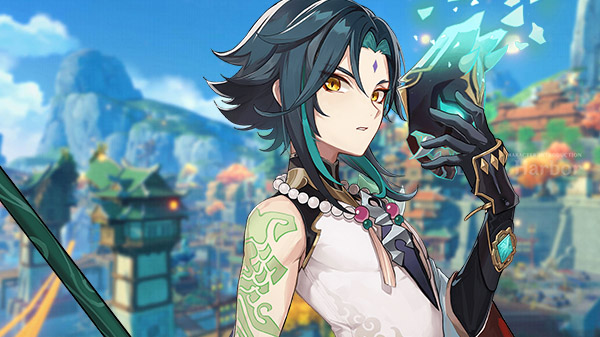 How do you get free character Xiao in Genshin impact? Can I get Xiao in Genshin impact? If you are interested in finding the free ways to obatin Xiao, please keep reading.
Is Xiao a good character in Genshin Impact?
There's no way around this. Xiao is incredible. He's a massive boon to any party he's in and trivializes most Genshin Impact content in the same way Venti did when the game launched. His plunging attacks deal absurd amounts of damage and are easily accessible when you activate Xiao's Elemental Burst. Fortunately, his Elemental Burst has a very snappy cooldown time. When testing the character, I found it was usually available seconds after Xiao uses it. You'll be in your Elemental Burst mode more often than not when you're using Xiao. Xiao comes with an innately high critical hit rate as well, ensuring that he'll hit rather hard most of the time. Everything here is to say Xiao is perhaps the best DPS in Genshin Impact right now.
Normal Attack
: Xiao performs six quick strikes with his polearm.
Charged Attack
: Xiao will dive down and smash the ground. The higher he falls from, the more powerful the attack. It doubles up as his Plunging Attack.
Plunging Attack
: Xiao's Charged Attack and Plunging Attack are the same.
Elemental Skill
: Lemniscatic Wind Cycling. Xiao dives forward, dealing Anemo damage to all enemies along the way. It can be used in mid-air, and has two charges.
How to get Xiao in Genshin Impact?
Get Xiao through wishes
1. Get a handful of "Wishes" – you can do this by leveling up your Adventurer Rank.
2. Open the Wishes menu – open this menu daily to see if Xiao is on there.
3. Start opening banners.
4. Use at least ten Wishes, because you are guaranteed to obtain a four-star item every ten tries.
If you don't know what Wishes are, they are essentially the gacha mechanic in Genshin Impact that unlocks after reaching Adventure Rank 5 and speaking with the Knights of Favionius in Mondstadt, the first major city that you visit in the story.
To make these wishes, you're going to first need to get your hands on either Acquaint or Interwined Fate depending on the banner that you decide to go with. If you need more of these items, you can always buy them with the in-game currency called Primogens that's found in the wild or you can always buy Genesis Crystal Currency from the Shop and then turn them into Primogens.
Do you have enough Genesis Crystal? Why not buy some
Cheap Genshin Impact Genesis Crystal
at Z2U.com, which can help you make wishes and get your desired characters. Finally, hope you can enjoy the game.