Genshin Impact Kaveh Guide: How to Build the Best Kaveh in Genshin Impact 3.6 Version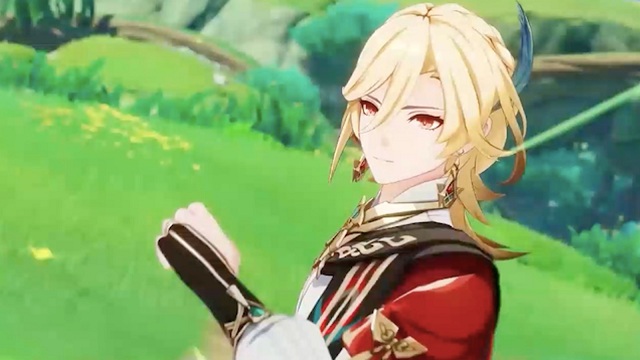 As the update of Genshin Impact 3.6 version, players are going to unlock the latest character for their team. Kaveh is one of the new characters in this version. Do you want to know how to build the best Kaveh in Genshin Impact? You can read this article for guidance. Players can get
Cheap Genshin Impact Crystals
to unlock the latest characters and build the powerful team in the game.
How to Build the Best Kaveh in Genshin Impact 3.6 Version
Kaveh is a four-star dendro damage dealer who is best suited to main DPS and sub-DPS roles. He deals a lot of dendro damage which is most powerful during elemental reactions, so he relies heavily on teammates capable of dealing elemental damage from off-field. We generally recommend building him with plenty of elemental mastery putting him in bloom or hyperbloom teams, as they have the potential to deal the highest damage, and his elemental skill triggers all dendro cores within a set radius.
Best Weapons for Kaveh
Wolf's Gravestone will be the best-suited weapon for Kaveh; however, if you can't get your hands on it, you can also go with Beacon of the Reed Sea.
Wolf's Gravestone
Increases ATK by 20%/25%/30%/35%/40%. On hit, attacks against opponents with less than 30% HP increase all party members' ATK by 40%/50%/60%/70%/80% for 12s. Can only occur once every 30s.
Beacon Of The Reed Sea
After an Elemental Skill hits an opponent, your ATK will be increased by 20%/25%/30%/35%/40% for 8s. After you take DMG, your ATK will be increased by 20%/25%/30%/35%/40% for 8s. The 2 aforementioned effects can be triggered even when the character is not on the field. Additionally, when not protected by a shield, your character's Max HP will be increased by 32%/40%/48%/56%/64%.
Best Artifacts for Kaveh
4-Piece Flower of Paradise Lost
Increases Elemental Mastery by 80.
The equipping character's Bloom, Hyperbloom, and Burgeon reaction DMG are increased by 40%. Additionally, after the equipping character triggers Bloom, Hyperbloom, or Burgeon, they will gain another 25% bonus to the effect mentioned prior. Each stack of this lasts 10s. Max 4 stacks simultaneously. This effect can only be triggered once per second. The character who equips this can still trigger its effects when not on the field.
This artifact set is a perfect fit for Kaveh, as it focuses a lot on increasing his Bloom damage. As you will likely be running Kaveh in a Bloom team, this artifact set will help in increasing the damage they deal. Kaveh will have no problem stacking the additional 25% bonus damage after using his Elemental Burst. Thank to this, the player can expect to deal a whole lot of Dendro damage from the Dendro Cores.
Best Team Comps for Kaveh
Kaveh + Nahida + Kokomi + Nilou
Kaveh performs best in Bloom team comps. So, this Double Hydro and Double Dendro party with Nilou, Nahida, and Kokomi is arguably the best team for Kaveh in Genshin Impact. You can also use Ayato, Yelan, or Xingqiu if you do not have Nilou.
Kaveh + Baizhu + Raiden Shogun + Yelan
While this is not the most F2P party in Genshin Impact, it is still a great option for those who own these characters. Kaveh will be the team's main DPS unit and procure Quicken and Hyperbloom reactions. Yaoyao, Kuki Shinobu, and Xingqiu are good substitutes for Baizhu, Raiden, and Yelan to make it more F2P friendly.
If players want to build the best Kaveh in Genshin Impact 3.6 version, you can consider the guidance and build him in the game. And you can
Buy Genshin Impact Genesis Crystals
to unlock good weapons for Kaveh in the banner activities.