Genshin Impact Layla Guide: Best Weapons, Artifacts, and Team Composition For Layla Character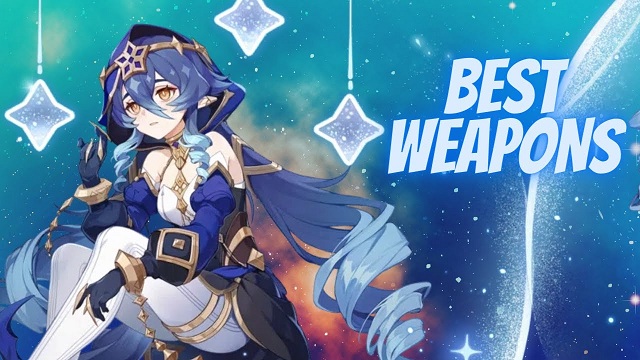 As the release of Genshin Impact 3.2, players have access to experience new contents in the game. For example, new characters, new bosses, new activities and so on. Many players are willing to get the new characters for building the team. Layla is one of new characters in Genshin Impact 3.2. Do you want to know how to build Layla for your team in the new version? This guidance may help you a lot if you can read it carefully. Players can use
Cheap Genshin Impact Crystals
to unlock the latest character or weapons from the banners and build your best team to explore the new quests in the game.
Genshin Impact 3.2 Layla Character
Layla is a 4-Star Cryo Sword character from Sumeru in Genshin Impact Version 3.2.
How to Build Layla in Genshin Impact 3.2
Support Build for Layla
Layla is a support character focused on shielding your team and applying Cryo to enemies using her Elemental Skill. Since her shield is based on her Max HP, it is best to maximize her HP stat through her weapons and artifacts. Her constellations will further make her shields more effective as well as make it easier for her to get energy to cast her Elemental Burst.
Best Weapons For Layla: Key of Khaj-Nisut
Layla's elemental skill creates a shield that deals AoE Cryo damage and absorption based on Layla's max HP with 250% effectiveness. It also creates Night Stars while the elemental skill is active, generating up to four stars. Although Layla's weapon options are limited, in the next Genshin Impact banner, the five-star Key of Khaj-Nisut is available, a powerful sword that increases HP by 20%, and when an elemental skill is active, you gain the Grand Hymn effect for 20 seconds, further benefiting Layla's high HP by increasing the elemental mastery by 0.12% of the max HP.
Best Artifacts for Layla: 4 Pieces Tenacity of the Millelith
When an Elemental Skill hits an opponent, the ATK of all nearby party members is increased by 20% and their Shield Strength is increased by 30% for 3s. This effect can be triggered once every 0.5s. This effect can still be triggered even when the character who is using this artifact set is not on the field.
We finally now have a Cryo support who can make use of this set, which is good news for many perma-freeze players out there. This set's passive synergizes well with Layla, thanks to its HP and Shield Strength Bonus. Just make sure to do your strongest attacks when Layla's stars start to fire in sequence in order to get the boost in ATK.
Best Team Composition for Layla in Genshin Impact 3.2
Since Layla is a support character, she can fit almost any team composition that benefits from a shielding support and a cryo enabler. On the other hand, she can also be played purely as an enabler. She's the kind of character that can do most of the things you want her to, except main DPSing unless.
Layla is super flexible with a lot of characters that can benefit from her Cryo applications such as Klee and Yoimiya for their melt reactions. She can also be a really effective partner for basically any DPS that needs Cryo in their lives for their elemental reactions.
For example: Keqing, Klee, Yoimiya, Diluc, Hu Tao, Ganyu
If players want to experience the new character Layla, you can
Buy Genshin Impact Genesis Crystals
to get her from the banner quickly and then you can try to find the relevant equipment for building her in Genshin Impact 3.2. A good support character will help your team keep healthy in the process of battles against bosses.