Elden Ring Intelligence Build Guide: How to Build the Best Intelligence Character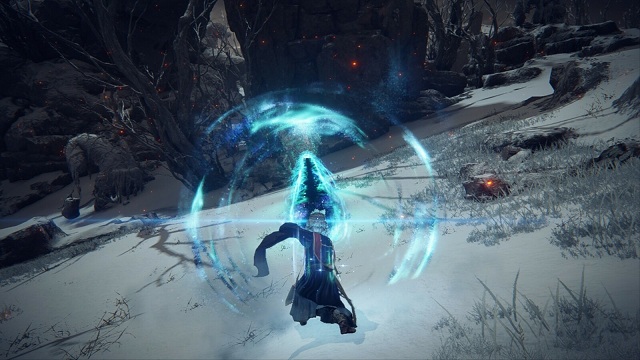 Players may come to play Elden Ring again when it is updated, it will fix some bugs or change some stats of weapons or characters. Some players may try to build new characters based on the improved weapons or stats. Recently, characters built based on Intelligence attribute become popular as the update of Elden Ring 1.07. Are you interested in the Intelligence character? You can read this article to know more about how to build the best intelligence character in Elden Ring. Players can get
Cheap Elden Ring Runes
to build their desired characters and defeat more enemies in the process of adventure.
The Intelligence Attribute in Elden Ring
Intelligence is one of the Stats in Elden Ring. Intelligence primarily affects a player's ability to cast Sorceries, as well as equipping the weapons required to cast them. The Intelligence Attribute increases your Damage of Intelligence-Scaling Sorceries and Weapons. This Stat is needed to perform higher tiered Glintstone Sorceries and improve your resistance to Magic Attacks.
How to Build the Best Intelligence Character in Elden Ring
Glass cannon mage build
Starting Class: Astrologer
Key Stats: Intelligence 80, Dexterity 18, Strength 12
Essential Items: Moonveil Katana, Lusat's Glintstone Staff, Cerulean Hidden Tear
Best Spells: Comet Azur, Terra Magicus
The Glass Cannon Mage deals more damage than literally any other class in the game, but you will be extremely fragile as a result. If a random enemy manages to attack you while you're fighting against a boss, there's a good chance you're going to die. Not every fight will be a complete walk in the park, but the ones that are will be over in seconds.
This build becomes borderline broken once you gain access to Comet Azur and the Cerulean Hidden Tear, giving you access to a constant beam of destructive energy for ten whole seconds.
Best Weapon: Moonveil Katana
Widely considered to be one of the best weapons in the game for both PvE and PvP, Moonveil is a great weapon to pick up early and level for Intelligence builds. It is primarily a Dexterity/Intelligence scaling katana. Moonveil is one of the best Dexterity weapons in Elden Ring, and just so happens to be one of the best Intelligence weapons as well.
Moonveil also has one of Elden Ring's best unique weapon skills in Transient Moonlight. This high-damage beam of magical energy is sure to easily slice through even the heartiest foes, and it's a fantastic option for staggering bosses.
Cerulean Hidden Tear
a Crystal Tear that temporarily removes the FP cost for every spell. As mentioned above, this allows you to use expensive spells like Comet Azur and Ranni's Dark Moon free of cost. This makes Comet Azur especially powerful, as you can use the Cerulean Hidden Tear and then cast it in a boss fight to shred through the boss in seconds. You will find the Cerulean Hidden Tear by killing the Ulcerated Tree Spirit at the Mt. Gelmir Minor Erdtree.
The best way to utilize this build is to save FP and magic attacks for high-level enemies and just use the Moonveil Katana's melee attacks to clear out low-level enemies. Even if you run out of flasks and focus points, you can still deal damage with Moonveil Katana by using the Dex scaling.
If players want to build an Intelligence character in Elden Ring, you can experiment this guidance in the game. And if you are lack of necessary weapons or armors for character, you can
Buy Elden Ring Runes
to select the suitable gear for building the best Intelligence character in the game.