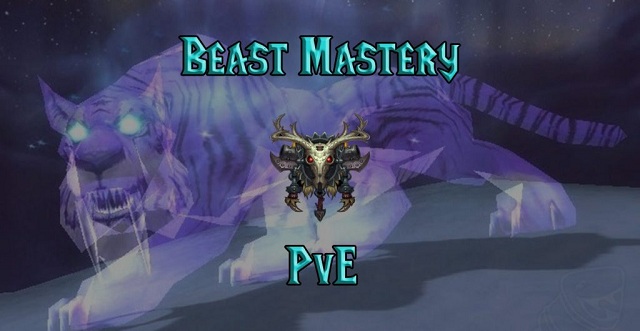 There are different kinds of classes and professions for players to choose in the world of WoW Classic WotLK. And many players are eager to build the most powerful characters in the game. Do you know the Beast Mastery Hunter in WotLK? They were the champions of single-target DPS in the former version of WoW Classic. If you are interested in the build of Beast Mastery Hunter in WotLK, you can read this article and learn from the guidance. Players can use
WoW Classic WotLK Gold
to gather some rare materials for crafting high level weapons or gear for characters in the game.
The Beast Mastery Hunter in WoW Classic WotLK
Hunters are master marksmen and, with the help of a fierce animal companion, can deal damage from range without ever letting their target get close. With special tracking abilities, traps, and a wide range of utility spells, Hunters are a great choice for anyone looking for a strong solo class with incredible ranged damage and unique utility.
How to Build the Beast Mastery Hunter in WotLK
In Phase 1 of WoTLK Classic, Beast Mastery Hunters can be quite powerful for 10man and 25man raids as the single target dps burst will be exceptionally powerful with Bestial Wrath on short encounters, however there is a caveat to this. Your pet survivability will be very important and losing your pet during an encounter will cripple your dps output severely.
When it comes to buffs provided by Beast Mastery, Ferocious Inspiration will be covered by another class in 25man raids. However Beast Mastery and Ferocious Inspiration can be useful in 10man raids. Pets will still account for nearly 30% of a Beast Mastery Hunters dps output so ensuring your pet stays alive will be crucial. There are also a few useful pet debuffs that a Beast Mastery Hunter can provide such as Sting with a Wasp, and Spore Cloud with a Sporebat.
If you want to be part of the Alliance though, you should consider being a Draenei is the way to go. Draenei have Heroic Presence which increases your chance to hit spells and attacks by 1% for all party members. But overall, Orcs are the best choice for Beast Mastery Hunter DPS.
Strengths and Weaknesses of Beast Mastery Hunter in WotLK
Strengths:
Beast master Hunters have the most stackable cooldowns available. While Marksmanship can use Rapid Fire twice, they cannot use two of them at the same time. Beast master does not have the issue of needing to spread out cooldowns but instead can stack up more than double of them during a nuke phase.
Beast master Hunters can become Crowd Control immune if you spec into the talent The Beast Within The Beast. This ability on demand can prove very useful in PvE as well, especially if you know the correct time when crowd control comes your way!
Weaknesses:
Pet-based class, which means you will need to micro-manage your pet sometimes.
Lackluster sustained single-target damage.
Least valuable Hunter specialization in raids.
Lack of defensive and self-healing cooldowns.
When you plan to build the Beast Mastery Hunter character in WoW Classic WotLK, you can read this guidance and know the weaknesses of Hunters in the game. And you can take some measures to avoid these shortcomings and improve their strengths and capacities. You can
Buy WoW Classic WotLK Gold
to purchase necessary items for upgrading your characters in the game, which helps you pull through more fierce dungeons.