WoW Classic WotLK Paladin Guide: How to Build Protection Paladin for PvE mode in WotLK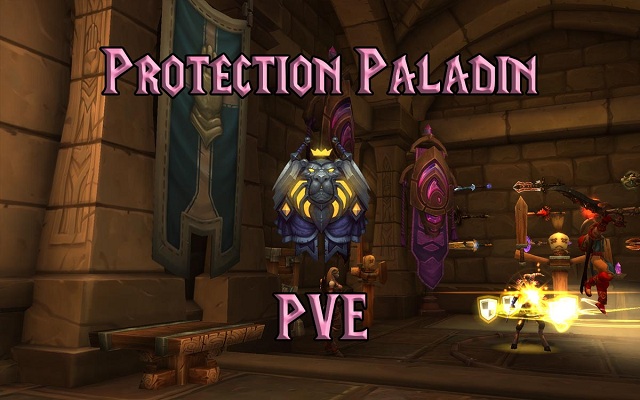 If you want to play tank role in WoW Classic WotLK, Protection Paladin is one of the best choices in the Wrath of the Lich King. Thanks to its impressive stats, abilities, utility, and effectiveness, Protection Paladin can be the stable tank role in the team. Are you interested in the build of Protection Paladin? You can read this article and learn from the guidance. Players can get
Cheap WoW WotLK Gold
to purchase more essential items for characters, which helps them improve their capacities in WotLK.
How to Build the Protection Paladin in WoW Classic WotLK
Strengths:
Divine Protection and Ardent Defender make Protection Paladins great at surviving versus crushing damage;
Excellent mitigation against sustained damage when geared through Holy Shield;
Paladins have the unique ability to clear almost every debuff in the game through Divine Shield which allows you to turn interesting tactics on many bosses;
Have very excellent support abilities such as Hand of Protection and Hand of Freedom.
Weaknesses:
Dependence on mana and taking damage to restore it so that the Divine Plea proc works;
High dependence on good equipment. Without great raiding gear, many of our advantages disappear completely, Holy Shield reliability depends on the ability to provide a high enough block chance;
Problems with combat mobility. It is advisable to avoid running with a pack of monsters when Consecration has already been used. We have directional mitigation through lockdown, which also limits our ability to be mobile.
Talents of Protection Paladin
We have access to a few ways to express our specializations in Wrath of the Lich King Classic, though they all at the core work the same. Generally the builds are structured around Hammer of the Righteous and the real choices are between different kinds of passives and raid utilities.
Real choice is mostly dictated by your group, as with a few buffs such as Judgements of the Just is brought for free and is always applied by Death Knight during their ordinary damage rotation. That said, it is worth noting that this also behaves as a threat talent with its first point since the debuff application can trigger seals to proc. Ultimately your spec will primarily be dictated by your raid composition or fight requirements and individual talents are actively swapped around depending on the general availability and needs of your raid.
Best Professions for Protection Paladin
Engineering is extremely important for Paladin both for the personal HPS increases added from the Cloak and Glove enchants, but especially the insane amount of mobility that Nitro Boosts Icon Nitro Boosts affixed to your boots will allow you. Engineering ends up being a slightly lower gain in stats than other crafting professions but the overall utility that the Profession has to offer makes it a must-have for almost every class, especially ones that struggle with mobility like Paladin.
Jewelcrafting is the single largest increase of stats of any of the crafting professions especially before the addition of Epic gems to the game. Stamina is the single strongest stat for a Protection Paladin and this is the largest possible gain of it.
Engineering and Jewelcrafting are both chosen based on their endgame benefits and do not offer any particularly beneficial gold farms.
Protection Paladins are considered the strongest tank specialization in the Wrath of the Lich King, offering great threat output along with some of the strongest survivability and utility options of any tank out there. Gone are the days of us simply being an AoE tank for fights with many adds — most raids will actually utilize a single Protection Paladin as their only tank in fights where only 1 tank is needed, as they excel at every aspect of tanking.
If you are willing to play Tank Class role in WoW WotLK, you can consider the Protection Paladin. And we have mentioned the guidance about how to build the Protection Paladin. You can
Buy WoW Classic WotLK Gold
to level up the Paladin fast in the game and have access to unlock more difficult dungeons in WotLK.