NBA 2K23 MyTeam Budget Players Guide: How to Select Best Budget Cards for Your Team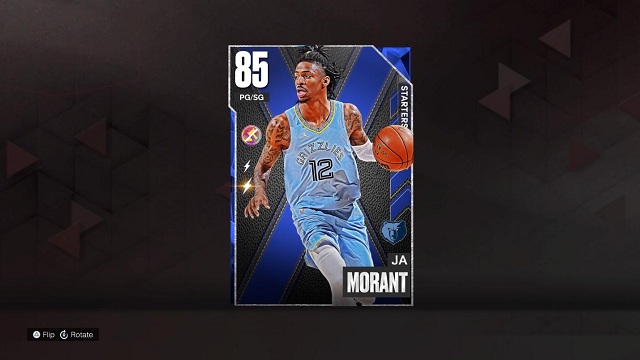 With the coming of NBA 2K23, many players plan to build their own team to play matches in NBA 2K23 MyTeam mode. While, it is important to select the suitable players for different positions in your team. Some players want to choose the budget but powered players to build the team. In this article, we will recommend some useful budget player cards for you to build the starter team in NBA 2K23 MyTeam mode. Players can get
Cheap NBA 2K23 MT
to buy other good players for your team in the transfer market of NBA 2K23.
Best Budget Player Cards in NBA 2K23 MyTeam
Point Guard
Ja Morant
This is a completely free card that you can choose when you first create a team. Ja Morant will bring speed, shooting, and defense into your roster and you don't have to pay a dime! It's easy to upgrade this card to its full potential, which is 89 OVR and can be a great option for your starting one spot while you work to find an upgrade.
Morant is the face of the Memphis Grizzlies and arguably the fiercest dunker in the game. The 2020 Rookie of the Year found three firsts in 2021-2022 as he was named an All-Star, All-NBA Second Team, and won the Most Improved Player award.
78 Pass Perception
79 Perimeter Defense
81 Lateral Quickness
82 Free Throw
83 Mid-Range Shot
79 Three-Point Shot
Shooting Guard
Roberto Reid
For a shooting guard position, Robert Reid is an absolutely affordable option for the price it comes with. It can only be purchased for 1000 and has an overall rating of 83 with a lot of potential to equip your list.
Robert has 7 bronze and 1 silver badges with a great close-up shot. He also has an absolutely explosive three-point.
Reid may not be a distinction when it comes to static, but he is a blaster for the control he offers during gameplay. He can pass the ball with his very smooth release. Most important of all is, 6'8 which is a good number for a guard range.
84 Close shot
77 Three points
98 Frenzy
90 Resistance

Small Forward
Kelly Tripucka
Small forward can be filled pretty decently by Kelly Tripucka with an overall rating of 85 and a price of just 700. He has a total of fifteen bronze medals and a key feature of three-point. He also has hot zones around his specialty, the three-point line, and has better fouling techniques.
88 Draw Foul
87 Free Throw
82 Three-Pointers
79 Steal
79 Speed
Power Forward
P.J. Tucker
The Power Forward position was certainly the most difficult to fill, as there is almost no budget-friendly power forwards on the market. To ensure success in NBA 2K23 MyTeam, having four capable shooters is essential, which is why we opted for P.J. Tucker.
Unfortunately, Tucker is weak other than his three-point ability, so we recommend this to be the first place you upgrade when you have a little more cash available. Tucker has an easy release style, but be conscious that he has cold zones across the three-point line, so deploy him down the left wherever possible.
88 Close Shot
80 Three-Pointers
75 Perimeter Defense
Center
Rik Smits
Rik Smits completes the roster with the central position in good hands. It was a tough choice between Rik and Shaq, but obviously the cheapest option would have been Rik as Shaq has a huge name to raise the price. However, Rik has a better advantage over Shaq when it comes to stamina and can play more minutes than Shaq. Rik has an estimated price of 1400 with an overall rating of 82.
87 Post Hook
87 Post-fade
87 Post control
87 Offensive rebound
88 Defensive rebound
These budget player cards can help you build a starter team in the beginning of NBA 2K23. And you can try to play matches for rewards in MyTeam mode. Meanwhile, you can
Buy NBA 2K23 MT
to replace better player cards in your team in order to improve its capacity on the court.