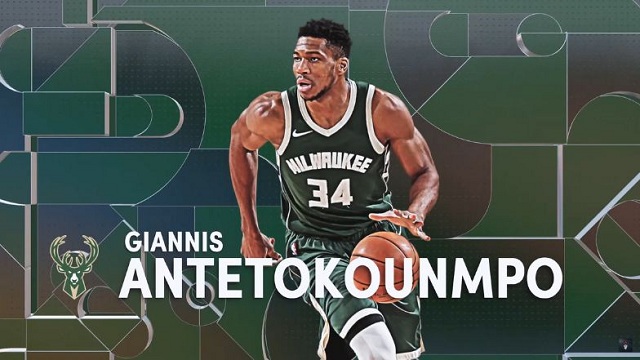 Players who love playing NBA 2K23 are mostly like the MyTeam mode that allows them to build their unique team in NBA 2K23. While, players need to find good players for each position in the game. Power Forward player becomes more and more important in the team build. They want to know how to choose the best Power Forwards in NBA 2K23. Players can use
Cheap NBA 2K23 MT
to buy good equipment for upgrading team players in NBA 2K23.
Best Power Forwards in NBA 2K23
Giannis Antetokounmpo (97 OVR)
Most fans would consider Giannis Antetokounmpo, known as the Greek Freak, to be the best basketball player in the world these days. He's a complete player who plays both sides of the ball and happened to be rewarded for his loyalty to the Milwaukee Bucks with an NBA Championship in recent years. His 97 overall is the highest in NBA 2K23, regardless of position, and was earned by an incredible athlete who has displayed himself as also an incredible human being.
Kevin Durant (96 OVR)
Kevin Durant is an offensive machine with his 98 pairing of Close Shot and Mid-Range Shot. From distance, he has 88 Three-Point Shot, which is one of the higher ratings in the game aside from Steph Curry's anomalous 99 Three-Point Shot. His inside game is also incredibly strong with 95 Layup and 85 Driving Dunk, ensuring smooth finishes around the basket and to hammer the ball into the bucket when needed.
The 33-year-old has an amazing 92 Ball Handle, which can bewilder his opponents creating space for an open jumper or drive. Defensively Durant's biggest standout is his 85 Perimeter Defence, but focus on the offense with Durant.
Jayson Tatum (93 OVR)
Jayson Tatum is coming off of an impressive year that had plenty of highs and lows. Sure, he took his Boston Celtics team to the NBA Finals, but it was clear Tatum's lack of experience affected him in the most important games of his career.
He's still young, and the Celtics are full of young talent, making this last season the first of likely multiple deep runs in the Eastern Conference side of the NBA Playoffs. A combination of 27 points, 8 rebounds, and 4.5 assists is what Tatum averaged last season, and based on his career track record those will improve heading into this season for the 93 overall power forward in NBA 2K23.
Zion Williamson (87 OVR)
When the New Orleans Pelicans won the 2019 draft lottery and also initially picked Zion Williamson overall, the team expected generation ability. Williamson didn't disappoint, scoring an outrageous 362 points in his first 15 games. The downside is that Williamson has only played a total of 85 games in 3 years.
But when Williamson is healthy and balanced, he's a freight train rolling towards the basket with his means. He's a remarkable inside spinner (A+) and has incredible athleticism that greatly influences his rebound (B+). Williamson was adept at throwing from the outside while at Duke, but rarely crossed the bow (C-) in his short tenure in the NBA. Williamson has the potential (A) to become one of the best players in the NBA if only he stays healthy on the court.
If you are still looking for good Power Forward players for your team, you can consider these mentioned players. Some players are not easy to get in NBA 2K23. You need
Buy NBA 2K23 MT Coins
to purchase them from the Auction House and improve the competence of your team in NBA 2K23 matches.