NBA 2K23 Power Forward Build Guide: How to Build the Best Power Forward in MyCareer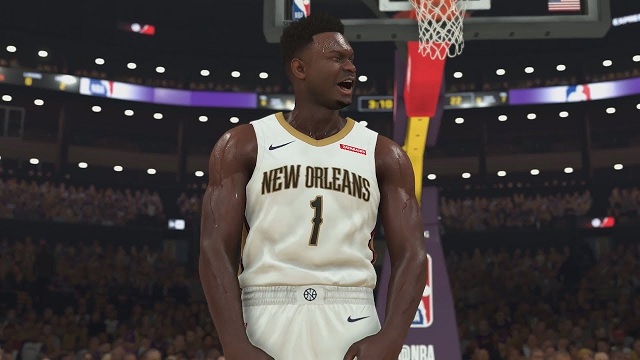 With the release of NBA 2K23, players are excited that they can play the latest NBA 2K Series. At the same time, they can choose to build their unique player in NBA 2K23 MyCareer mode. Power forward is an important position in the team. Players want to know how to build the best Power Forward in MyCareer Mode. Players can use
Cheap NBA 2K23 VC
to accelerate the process of upgrading in NBA 2K23 MyCareer mode.
The Power Forward, also known as The Four, tends to have similar physical attributes to the Center, although may be faster and have better playmaking and shooting abilities.
How to Build the Best Power Forward in NBA 2K23
Body Settings:
Height: 6'9"
Weight: 210lbs
Wingspan: 7'2″
Body Shape: Compact
Attributes Settings:
Finishing:
set Close Shot and Driving Layup to 67 and 85, respectively. Max out Driving Dunk and keep Standing Dunk to max or 91, whichever is lower. Increase Post Control by just a few points to 35.
Shooting:
set Mid-Range Shot and Free Throw to 35 and 60, respectively while leaving Three-Point Shot untouched.
Playmaking:
set Pass Accuracy to 85 and Ball Handle to 79, while keeping Speed with Ball to 50.
Defense/Rebounding:
max out Block and keep Interior Defense, Steal and Defensive Rebound to 90. Set Perimeter Defense to 80 and Offensive Rebound to 85.
Physicals:
max out Vertical and keep Stamina at 92. Set Speed, Acceleration and Strength at 75, 70 and 85, respectively.
Badges:
Finishing Badges
Giant Slayer: Bronze
Aerial Wizard: Gold
Limitless Takeoff: Silver
Bully: Silver
Posterizer: Silver (Core Badge)
Shooting Badges
Clutch Shooter: Hall of Fame
Space Creator: Hall of Fame
Slippery Off Ball: Hall of Fame
Agent 3: Silver
Guard Up: Gold
Limitless Range: Silver (Core Badge)
Playmaking Badges
Ankle Breaker: Hall of Fame
Hyperdrive: Bronze
Quick First Step: Gold
Vice Grip: Silver
Handles For Days: Silver
Unpluckable: Gold (Core Badge)
Defense/Rebounding Badges
Ankle Braces: Gold
Off-Ball Pest: Hall of Fame
Pick Dodger: Bronze
Challenger: Silver
Chase Down Artist: Gold (Core Badge)
Clamps: Bronze
Interceptor: Bronze
Takeovers:
Primary: Anklebreaking Shots
Secondary: Limitless Range
This new-gen Power Forward build utterly dominates inside the paint at both ends of the court, functioning as a devastating defender and unrivalled rebounder, as well as an adept offensive player beneath the basket.
NBA 2K23 Best Teams for Power Forward
Chicago Bulls: The Bulls are a Power Forward away from becoming true contenders. With Point Guard Lonzo Ball on the ascension and Small Forward DeMar DeRozan well established, you'll walk into this roster fairly easily and could be the missing piece in a play-off push.
Miami Heat: Between Small Forward Jimmy Butler and Shooting Guard Tyler Herro, the Heat have a strong roster already. They are weak in the Power Forward position, though, and could use a burly big man to take them to the promise land.
LA Clippers: When it comes to the NBA, it doesn't get much better than Small Forwards Paul George and Kawhi Leonard. Complement them in the Power Forward position, and mop up the many offensive rebounds that'll come your way to take this team to a championship.
You can experiment these settings to build the Power Forward player in NBA 2K23 MyCareer mode, and you can also make some changes according to your demand in the team. If you want to level up badges quickly for characters, you can
Buy NBA 2K23 VC
to earn more XP for upgrading in the game. The basic stats of player will be also improved at the same time.