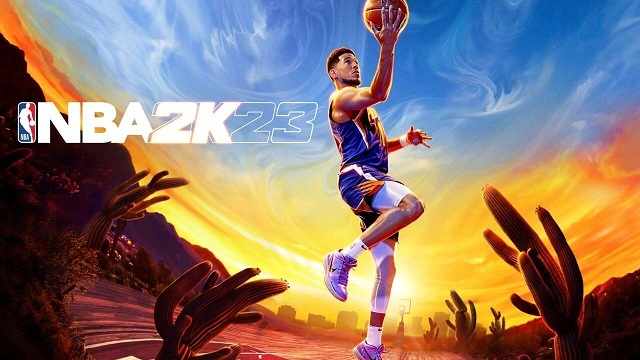 Fans of NBA 2K are looking forward to the release of NBA 2K23. And they also care about all new ratings for all of the stars of the league.
We have seen the 21/22 NBA Season as one of the most exciting in the history of NBA. During the playoffs, we are witnessing the rise of young teams taking the first stage, like Dallas Maverick and Boston Celtics. These two teams are lead in a long playoff runs by their famous young stars Luka Doncic and Jayson Tatum. Their performance has proved that they are deserved to be top-level players in the NBA league. There are some top players that will be rated in high stats in NBA 2K23. Players can use
NBA 2K23 MT Coins
to collect their desired players and build their dream team in the game, then win more matches in NBA 2K23.
Giannis Antetokounmpo Rating 97
The Greek Freak built his young legacy by winning the 20/21 NBA Final Champion for Milwaukee Bucks, which is its first NBA title in 50 years in 2021. Unluckily, because of the injury of his best player Khris Middleton, he has to face the Boston Celtics without him. If he can cooperate with Middleton, the Bucks would returned to the Finals possibly. Giannis is still powerful in NBA League and he deserves to be rated as the best player in NBA 2K23. He could be rated in 97.
Stephen Curry Rating 97
In 21/22 NBA Season, Stephen finally led the Golden State Warriors for the NBA Finals Champions, and he got his first NBA Finals MVP. The Warriors took down the Boston Celtics in six games. Boston was astonished by Stephen's unbelievable performance, he can explode for 31.2 points per game. He has won four champions in his career and made him become one of the best players in NBA, even one of the greatest of all time. Rating 97 is rewarded for his best performance in the whole season.
Luka Doncic Rating 96
When it comes to Luka Doncic, he has already made three All-NBA teams, got the Rookie of the year, three all-star teams, and lead the Maverick team to the Western Conference Finals. He completely defeated the Phoenix Suns in the second round of the 2022 NBA playoffs as a big shock. What an amazing young stars in NBA. He could be rated in 96 in NBA 2K23.
Nikola Jokic Rating 96
Nikola Jokic had his back-to-back MVP seasons, while this goal is not easy to achieve in NBA history. For his Denver Nuggets team, it has suffered from the injury of players in last two seasons. Jokic has no access to get to his first NBA Finals without the help of whole healthy team. Jokic is already one of the greatest passing big man in the NBA history and he has the chances to run for the third MVP in his career.
Joel Embiid Rating 95
Embiid led the NBA in points-per-game in 21/22 Season for a long time, which is the first center to achieve this crazy feat since Shaquille O'Neal 22 yeas ago. In addition, Joel has nearly caught the MVP from Jokic due to his incredible performance, and the Philadelphia 76ers team still has long way to go for the NBA Finals Champion.
These players will be the top rated players in NBA 2K23. Their best performance makes them attractive on the field of NBA. And they will also become the hottest player cards in NBA 2K23. If you want to get them early in NBA 2K23, you need
Buy NBA 2K23 MT
in advance for getting them in suitable prices for your team.