Fortnite UFO Item Guide: Where to Find UFOs in Fortnite Chapter 3 Flying Object Weekend Event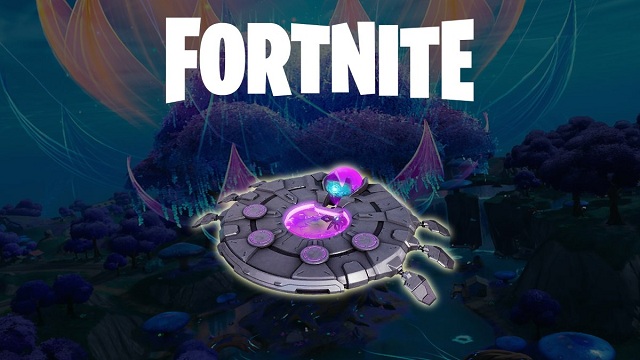 Players who are fond of playing Fortnite are excited that the developer always makes the game fresh due to the return of different and interesting items. During the Flying Objects Weekend, players find that the UFOs invades the map of Fortnite and they have access to get the latest UFOs as vehicles in the game. You can read this article to know about where to find UFOs in the map of Fortnite. Players can use
Cheap Fortnite V-BUCKS
to get their favorite skins for characters in order to show off their special appetite for characters' skins.

What are UFOs in Fortnite?
The UFO is referred to as a Saucer in Fortnite, this is a vehicle you can jump in and cause some havoc. You cannot only attack other players but also abduct them. You can even abduct props with the UFO. Besides offense, you can use the UFO to protect your squad. If someone is knocked down, you can save them via abduction and drop them off somewhere safe to revive them.
Where to Find UFOs in Fortnite
If you want to experience this crazy vehicle, you have to find a UFO in Fortnite Chapter 3 first. As of now, they are in six locations:
South of The Joneses
Southeast of The Daily Bugle at Tiny Temple
North of Crackshot's Cabin near the lake
Northeast of Greasy Grove
North of Chonker Speedway
Northwest of Sleepy Sound near Lonesome Watchpost
Remember: these are the only locations of the UFOs in Fortnite Chapter 3, Season 3. So, many players will head for them whether they drop in or quickly make their way over during the match. You'll have to move fast to grab one before your opponents.
How to Use a UFO in Fortnite
Similar to a vehicle, UFOs can be a powerful tool, as it comes with a tractor beam for picking things up, a laser blast which deals significant damage to structures, as well as a Boost for added speed. The laser also deals a low amount of damage to players, but it causes a knock back effect as well which is useful for launching players off structures or high elevations.
However, there are some things players should keep in mind when using one. To keep matches somewhat balanced, UFOs have both a limited battery life as well as set amount of hit points. Moving and using the boost drain the battery life faster, while at 600 hit points, a UFO can be downed basically by one magazine of an assault rifle.
Tips For Players When They Use UFOs in Fortnite
Keep in mind that UFOs have five seats, which means that an entire squad can be transported with them. However, their battery life is limited, so players will have to be careful and go easy on the Boost.
As powerful as UFOs are, they only have 600 hit points. This means they can be taken down with less than one magazine of an assault rifle. They are also very big, which is why it's relatively easy to hit them from almost any distance.
In addition, players have already found a few strategies making UFOs even more deadly, such as using the tractor beam to lift objects like boulders and using it like a wrecking ball to steamroll players and vehicles. Trees have also proven to be a viable strategy as dropping them either on or having them roll into enemies causes a devastating amount of damage.
Players are welcomed to the return of some interesting items in Fortnite, and they are willing to use them in the real battle. If you want to get some good items from the shop, you can
Buy Fortnite V-BUCKS
to select your desired ones and add them in your inventory. That's so great!