WoW Classic WotLK Class Leveling Guide: Tips for Leveling up Characters Fast in WotLK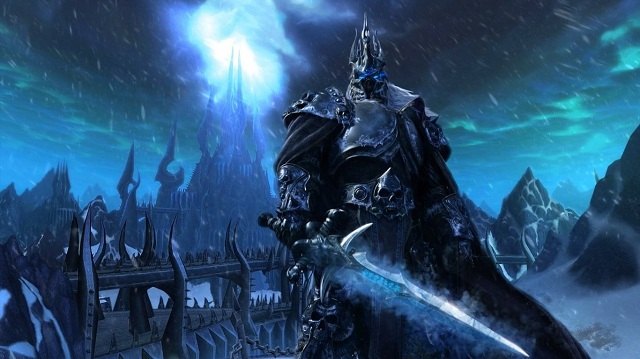 With the release of WoW Classic WotLK Pre-Patch, many players have access to build their characters and start their journey in the fresh WotLK servers. In order to experience the endgame contents early in WotLK, players have to level up their characters as fast as possible. If you have no idea about how to upgrade your characters quickly in the game. this article will tell you essential tips to help you progress well with your characters in WotLK. Players can use
WotLK Classic Gold
to buy their desired gear or materials from the shop and make their characters enhanced in the raids or dungeons quest.
Begin with the Right Class at First
Everyone has their preferences to their desire classes in WotLK Classic, while each class has its pros and cons in the game. If you have played WoW Classic, you will know the class of your character will influence the build of them in the long process of journey. For instance, skills, talents, and relevant gear or weapons. Due to the update of WoW WotLK Classic, the developer has changed some talents for improving relevant classes. So, they will be easily leveling up in the game. You should ensure that you choose the easy leveling classes in advance and find the right way to accelerate the process at the same time. For example, Druids is one of the greatest classes for beginners. They can cover the three important roles: heal, tank, and DPS.
Consider Engineer Professions
In the process of leveling up characters in WotLK, you should also consider which profession you are going to do. Due to fresh servers of WotLK Pre-Patch, there will be no materials circulating in the economy, the materials will be in high demand. For beginners, you may hear that engineering is considered one of the most useful profession in WotLK. Engineers can do a lot of things that help leveling up characters in the process of crafting or collecting. For instance, they can provide an amazing glove enchant that increases your haste rating with a very low cooldown, frag belt, cloak parachute, rocket boosts. And they can also collect lots of useful materials for upgrading characters, which saves a lot of time on searching.
Grind More Dungeons For Leveling
If you have a team consists of 5 players, you can try to grind more dungeons for leveling up fast in WotLK Classic. Each dungeon has a level requirement, and players need equip specific items to enter the Heroic versions of these dungeons. You should be patient in the process of grinding dungeons. And if you have completed these dungeons well, it will reward you with fast leveling, and good gear or weapons in turn.
Upgrade Your Gear Level Fast
If players want to level up their characters fast in WotLK Pre-Patch, it is important to get good gear and level them up to high level. When you are trying to complete more raids and heroic dungeons, good gear will help you defeat more enemies in the quests. The better gear you have, the much faster your leveling will be. Meanwhile, enchant is an important part for leveling up gear, which can boost your characters' capacity even more. So, you have to pay attention to upgrade your gear in time.
Buy More Healing Pots
Healing potions play an important role in the process of leveling as it protects you from dying. Dying in the raids or dungeons is the worst thing during leveling. So, you need prepare enough Healing potions in your bag, and make sure your characters will be healthy in the process of questing.
If you want to level up your characters quickly in WotLK Classic Pre-Patch, you can learn from these tips well. For good gear or potions, you can
Buy WoW WotLK Classic Gold
to purchase them from the shop, and they will help you in the process of questing or leveling all the time.