Elden Ring Dexterity Build: How to Build the Best Dexterity Character in Elden Ring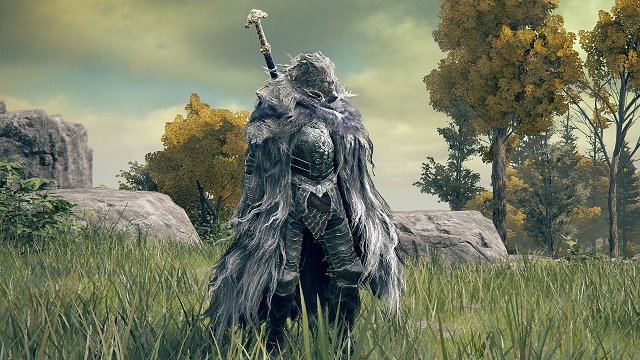 With the new update of Elden Ring 1.07, there are several changes among talismans or weapons in the world of Elden Ring. Some players are willing to build the characters based on the Dexterity attribute, they are still looking for the best dexterity build in the game. In this article, we are going to give the guidance about how to build the best Dexterity character in Elden Ring. Players can get
Cheap Elden Ring Items
for characters to improve their stats or abilities in the fighting against bosses in Elden Ring.
What's the Dexterity in Elden Ring?
Dexterity is one of the two melee stats in Elden Ring, with the other being strength. Where the strength stat allows for wielding slow, powerful swords, dexterity allows for quicker movement and nimbleness. Dexterity allows players to wield some of the most complex weapons in the game, such as unique Katanas, curved swords, twin blades etc.
Aside from aiding pure dexterity builds, dexterity also allows players to cast their spells quickly and reduces overall fall damage. Weapons that require the dexterity stat in Elden Ring can only be wielded once a minimum dexterity requirement has been met.
The Best Dexterity Build in Elden Ring
Bloodhound Knight
Weapons: Bloodhound's Fang and Bloodhound's Claws
Talismans: Lord of Blood's Exultation, Carian Filigreed Crest, Shard of Alexander, Godfrey Icon
Armour: Bloodhound Knight Armour set
Stat spread: Dexterity, Arcane, Endurance, Mind
Bloodhound's Fang is still one of the best starting weapons for dexterity as it has excellent scaling and applies bleed. Lord of Blood's Exultation will boost your attack whenever you trigger that bleed, while Shard of Alexander, Godfrey Icon, and Carian Filigreed Crest will increase your skill damage while reducing its FP cost.
If you choose to equip the Bloodhound's Claws and use the Bloodhound's Step skill, this FP reduction will also come in pretty handy. The finishing touch is the Bloodhound Knight Armour set from the Gelmir Hero's Grave dungeon.
Bloodhound's Fang Weapon in Elden Ring
As it is a greatsword, Bloodhound's Fang will reach its true potential via two-handing. This means that players looking for the most out of the strength and dexterity scaling weapon will have to forgo a shield for maximum damage. Luckily, Bloodhound's Fang offers a move set that allows players to get close and deal damage before retreating quickly, making it one of the most versatile melee weapons in the game.
Bloodhound's Fang isn't an easy greatsword to obtain, but it is certainly worth it for players looking for a great high-damage weapon early on. This curved greatsword is dropped by Bloodhound Knight Darriwil after being defeated in the Forlorn Hound Evergaol. This Evergaol overlooks the Bridge of Sacrifices that leads to Castle Morne and the Weeping Peninsula - it's conveniently right next to a Spiritspring, too.
Tips For Playing Dexterity Build Character in Elden Ring
With the rapid attacks of many Dexterity-based weapons, it can be tempting for a player to go overboard with getting as many hits in on a boss as possible, without paying much heed to dodging incoming attacks. Most Elden Ring bosses are based around exploiting openings in their attack patterns to get in hits, with most allowing for one or two hits.
With a fast weapon, it can be tempting to try and go for more hits to deal that extra bit of damage. However, this is likely to give the player almost no chance to dodge or block an incoming attack. For the most effective play, even with fast weapons, show restraint when it comes to punishing windows of opportunity.
If you are going to build a character based on Dexterity Stat, you can consider this mentioned build in Elden Ring. If you have not got suitable gear for your character in the game, you can
Buy Elden Ring Items
to select the powerful weapon or armor for your character and complete the best dexterity build.