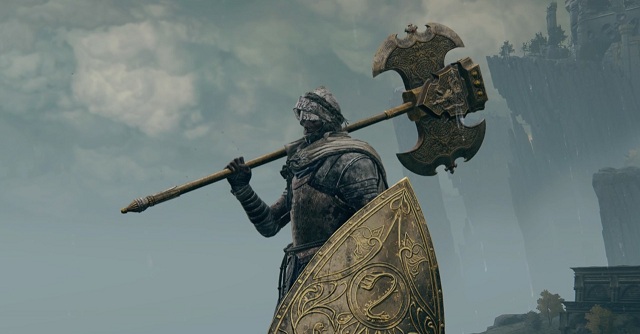 Due to the large continent of Elden Ring, there are a variety of weapons for players to get in the process of exploration. While, the powerful weapons are always the rarest in the game. So, many players are willing to know how to get the rare weapons in the game. If you are interested in them, you can read this article for the guidance. Players can get
Elden Ring Items
for their characters in order to improve their capacities in the long battle against enemies.
How to Get the Rare Weapons in Elden Ring
Devourer's Scepter
The Devourer's Scepter is a strong Warhammer in Elden Ring. This weapon is recommended, especially if you are using a Strength build. The Devourer's Scepter requires 24 strength and can inflict severe physical damage to enemies and bosses. On the subject of bosses, consider reading our Elden Ring Bosses Tier List.
The weapon has a base physical damage of 107, which increases based on your character's strength, dexterity, and faith attributes. Devourer's Scepter can destroy an enemy's armor, giving you an opening to attack. The weapon skill can drain some Hp from all the enemies within the range of the attack. You can get the Devourer's Scepter by defeating Knight Bernahl in the Warmaster Shack or battling him in Crumbling Farm Azula.
Watchdog's Greatsword
The Watchdog's Greatsword is a unique-looking Colossal Greatsword that resembles a lump of stone, and although it is not the best in its class, it is still a compelling option for fans of Strength builds. Although this sword doesn't possess the lowest drop rate, which is 8%, its rarity comes from the fact that only a handful of enemies have a chance to drop it, making the process of farming it quite difficult. On top of their scarcity, these enemies are also very tough and deal a lot of damage, and it is advisable that players use lighting, or strike damage weapons, as they are the most effective at staggering them.
These enemies are the Watchdogs, and they can be found in the Giant's Mountaintop Catacombs and Giant-Conquering Hero's Grave in Elden Ring's Mountaintops of the Giants region, and in the Consecrated Snowfield Catacombs in the Consecrated Snowfield region. The Watchdog's Greatsword can be infused with weapon arts, enchanted with magic and consumables, and requires upgrades to Smithing Stones.
The Sword of Night and Flame
This sword's unique abilities allow you to easily deal with waves of lesser foes or the biggest bosses in the game without having to equip extra gear or swap between spells.
While you kind of have to build your character around this weapon to get the most out of it, the results are certainly worth the effort. This is absolutely the best Legendary weapon in the game.
You can find this sword near the Manor Lower Level Site of Grace in Caria Manor. Travel to that site, and run across the nearby bridge until you reach a gap that allows you to drop onto a nearby roof. On the other nearby roof is a ladder that will lead you to a chest. The sword is inside that chest.
Magma Blade
The Magma Blade is one of Elden Ring's best swords period, curved or not. It deals heavy damage to begin with, and its unique skill slashes while spewing magma, which is enough to even make short work of bosses. The trouble is you have to grind to get it. The Magma Blade only drops from snake warriors in Prison Town. You can find two of them by following the volcano path from Eiglay Temple's elevator, though it may take defeating them multiple times until you get what you want.
The Magma Blade requires 9 Strength, 15 Dexterity, and 16 Faith.
Although you have known the way to get these rare weapons in Elden Ring, you have to spend more time on exploring depending on your luck. If you want to get these gear fast in the game, you can
Buy Elden Ring Items
to find suitable gear for characters in Elden Ring, which save you a lot of time on questing.