NBA 2K23 Small Forward Build Guide: How to Build the Best Small Forward in MyCareer Mode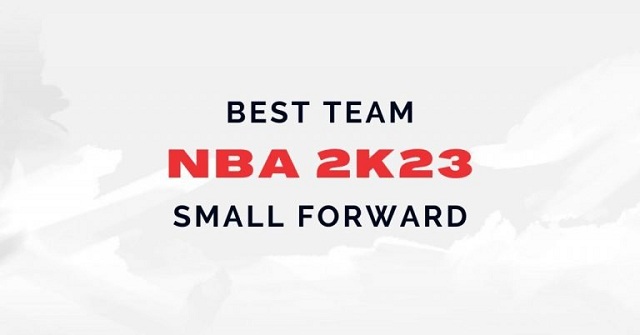 NBA 2K23 is around the corner. Many players are eager to join in the matches and compete with other players all around the world. They want to build the best small forward like Lebron James and lead the matches on the field. If you are interested in build the best Small Forward in NBA 2K23, you can read this article for guidance. Players can use
Cheap NBA 2K23 VC
to upgrade the badges fast, which will improve the attributes of player in the matches.
How to Build the Best Small Forward in NBA 2K23
The small forward is a player with point guard-like skills and with several inches added to their height so they can see the entirety of the court. This allows players to assert their dominance and control the game from start to finish. From being the facilitator to the closer, they're the primary engine of the offense as everything runs through them.
3-Level Scorer
Body Settings:
Height: 6'10"
Weight: 210lbs
Wingspan: 7'3"
Attribute:
Finishing:
Set Driving Layup and Driving Dunk to 84 each while leaving Post Control untouched. Keep Close Shot and Standing Dunk at 70 and 75, respectively.
Shooting:
Set Mid-Range Shot and Three-Point Shot to 80 each while keeping Free Throw at 75. Under "Playmaking," set Pass Accuracy and Ball Handle at 71 while keeping Speed with Ball at 80.
Defense/Rebounding:
Set Interior Defense and Perimeter Defense to 81 each with Block at 80. Keep Steal at 50, Defensive Rebound at 85 and Offensive Rebound at 60.
Physicals:
Max out Stamina and keep Acceleration and Vertical at 76 each. Set Speed and Strength at 80 and 60, respectively. If you have any attributes left, use them to increase Steal and Strength.
Badges:
Finishing Badges:
Aerial Wizard: Gold
Fearless Finisher: Silver
Limitless Takeoff: Gold
Acrobat: Bronze
Shooting Badges:
Amped: Gold
Middy Magician: Gold
Agent 3: Silver
Catch and Shoot: Gold
Claymore: Gold
Playmaking Badges:
Quick First Step: Gold
Mismatch Maker: Silver
Clamp Breaker: Gold
Vice Grip: Gold
Break Starter: Bronze
Defense/Rebounding Badges:
Clamps: Silver
Chase Down Artist: Gold
Challenger: Gold
Menace: Gold
Pick Dodger: Gold
Takeovers
Primary: Slasher
Secondary: Lockdown Defender
In current-gen, there are not many takeover options to choose from. It is even perfect because you can equip a primary and secondary takeover.
For the primary, get the Slasher option because it increases your finishing and ball handle stats whenever your player is doing well. Pad up your points with this takeover.
For the secondary, Lockdown Defender is a favorite among users. It boosts your defensive stats, particularly steals and shot contests. The takeover has let me snatch the ball from opposing ball handlers time and time again. Just be careful not to overdo it to avoid getting yourself in foul trouble.
If your favorite NBA player is Lebron James or Kevin Durant, it is good for you to build a small forward like them in NBA 2K23 Career Mode. You can follow the guidance or change some stats according to your goal. Then, the small forward player will score more goals in the matches. You can also
Buy NBA 2K23 VC
to level up your player fast in the game and improve their badges quickly at the same time.