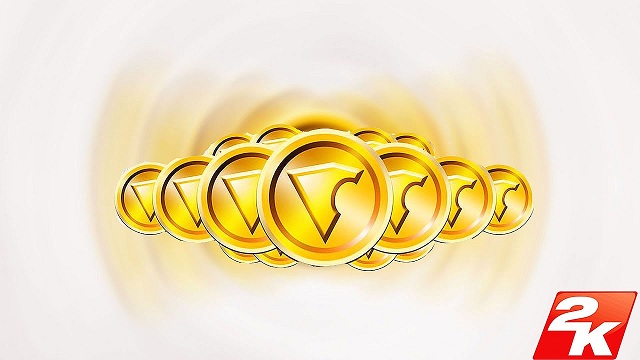 Many NBA fans are excited about the release of NBA 2K23, and they have access to build their fantasy dream in the game. In order to gather more powerful players for the team, you have to use one of the main currencies called VC. While high OVR players always cost a lot in the market, you have to collect enough VC in the game. If you want to know some useful methods for farming free VC, you can read this article and learn from the guidance. Players can get
Cheap NBA 2K23 VC
to level up your team in time and keep competitive in the matches.
Complete More Quests in NBA 2K23
There are dozens of Quests to complete in NBA 2K23, many of which have a time limit. Be sure to play every day and finish as many as possible in order to earn VC. The rewards for each Quest are listed on the Quest screen, and many only take a few minutes to complete. If you can win the Race of the Week, you'll be rewarded with 1,000,000 VC, meaning a millionaire will be crowned every single week in the City.
Watch 2KTV in NBA 2K23
The NBA 2KTV is basically a weekly show that gives you the opportunity to get VC. Each episode is about 15 minutes long, and during each episode, you will get the chance to answer some questions. If you answer the question correctly, you will get about 200 VC per question as a reward. You can easily earn about 1000 VC per episode, so do not miss out on them.
That being said, this method is for you if you are one of those people who have extensive knowledge about basketball. However, if you do not, do not worry because you can find the answers to the questions on the internet as well.
Focus on Daily Challenge in NBA 2K23
In MyCareer, the Daily Challenge is another VC earning method that's not taken advantage of enough. Found under the "Side" tab in the Quest Journal menu, a new challenge appears every day; it rewards you with around 1,000 to 5,000 VC for completing a task by the end of the 24-hour window.
Depending on the task and the strength of your player, some challenges can be finished with ease. For example, if the goal is to get ten rebounds and ten blocks, if you use a center, you should be able to finish the challenge within a few games. On some days, the challenges are even more user-friendly: one of them simply asks you to play five games in a particular mode to obtain the reward.
All in all, the Daily Challenge is an easy way to earn more VC in MyCareer or the Neighborhood. The method is also time-efficient for those that want to earn badges and gain neighborhood rep at the same time.
Enter More Available Locker Codes
Locker Codes are special codes released by the developers on social media occasionally that offer free rewards, VC being chief among them. Staying aware as to what codes are active instantly guarantees exclusive items that would otherwise take a session of grinding to get.
Play MyCareer on Higher Difficulty
If you go for the higher difficulties in MyCareer, you'll earn substantially more VC for winning games than you would on the easiest levels. Of course, this method is not the best for unexperienced players, but once you get the hang of the game and how the AI plays, you can safely change the difficulty and start earning more VC to spend on your character.
We have listed some useful ways for players to earn more free VC in NBA 2K23, you can try to experiment them and find your desired ones. If you are really lack of enough VC, you can
Buy NBA 2K23 VC
at Z2U where sells them in cheapest prices. You can get your favorite players by VC in a short time.