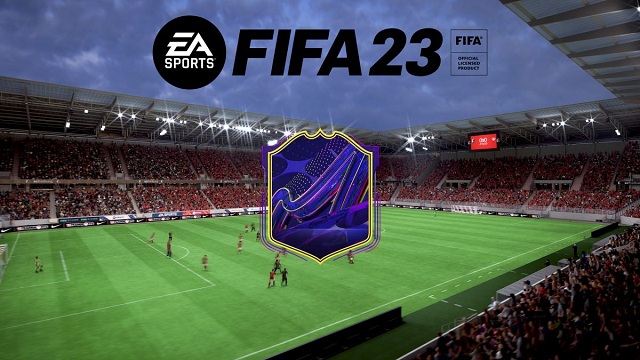 With the coming release of FIFA 23, many players can't wait to play with their favorite team in the Career Mode. There are a lot of new features and changes to FIFA 23 Career Mode. So, players have access to experience the new teams in this mode. While, there are various teams for players to choose in the game. Do you know how to select the best team to play in FIFA 23 Career Mode? You can read this article to know the guidance. Players can use
FUT 23 Coins
to get powerful players or potential players for your team, which can make your team energetic in various matches.
How to Choose the Best Team to Play in FIFA 23 Career Mode
Paris Saint-Germain
With an attack consisting of some of the best players in the game like Neymar, Messi and Kylian Mbappe, PSG will undoubtedly be one of the best teams in FIFA 23. Their defense is not too shabby either, featuring the likes of Marquinhos, Kimpembe and Achraf Hakimi.
The club has also made a host of new signings to reinforce their midfield and defense, including Nordi Mukiele, Vitinha, and Renato Sanches. Their roster is extremely impressive and will be a force to be reckoned with in the upcoming game, making PSG a top pick for beginners in FIFA 23.
The club is also extremely generous with its finances, and players will have a lot of money to work with and bring in new players as per their needs. Ligue 1 is also a relatively easy league for beginners, with PSG facing little competition for the title run every year.
Newcastle United
After the Private Investment Fund (PIF) takes over at the back end of 2021, Newcastle United is now considered the richest club in world football. Nick Pope and Sven Botman have joined the club so far this summer, but can you take the Geordies to Premier League glory? We recommend any Newcastle United save to be started with the help of the Financial Takeover feature and use to the best of your ability PIF's financial muscle. Attempt to break into the top 6 in your first season and then build from there with a mixture of experience and youth.
Manchester City
Arguably the best team to pick in terms of the players available and the total money at the disposal of the manager, Manchester City, the champions of England, are still striving for their first Champions League trophy. With new signing Erling Haaland now a part of the team, players can easily take the assembled team and lead them to European glory, or even sign in more talent if needed. Manchester City is likely the easiest team to pick thanks to the star quality they already possess and the fact that every transfer window is going to bring in even more money when players start winning trophies. For those looking for the simplest career path possible, this would be the perfect team to choose.
FC Kaiserslautern
FC Kaiserslautern are one of the true fallen giants in football and in FIFA 23 they will be in Bundesliga 2, after securing promotion last season. FC Kaiserslautern have won the Bundesliga on four occasions, and the die hards among us will believe they should be right back competing at the very top.
Going into the new season they should have strengthened a bit, especially by the time FIFA 23 comes out, but in order to get back to back promotions you will have your work cut out for you. If you think you're up for the challenge this could be a very rewarding save, restoring a fallen giant to where they belong, after years of mismanagement.
We have recommended these four different types of Teams for you, you can decide which to play in FIFA 23 Career Mode according to your playstyle or goal. If you want to level up your team fast in FIFA 23 Career Mode, you can
Buy FIFA 23 Coins
to get good players to update the team regularly and keep its competence in the matches.