FIFA 23 Players Choice: How to Select High Potential and Young Players for Career Mode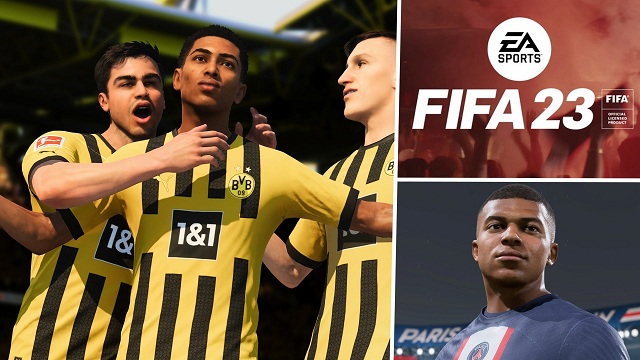 Players who often see Football matches or read Football news focus on the new and young players in the League. Some young and high potential players will be the hottest stars in the future. And their player cards will be popular in FIFA 23 Transfer Market as well. Some players prefer to buying these high potential player cards for their team. And we are going to list several high potential players for you in the article. Players can get
Cheap FUT 23 Coins
to buy good equipment for your team in order to compete against high level opponents.
A good manager knows that young talents are the future. Players who start as young, aspiring nobodies and can develop into a future world footballer like Lionel Messi, Cristiano Ronaldo or Harry Maguire (lol), make your career exciting for several in-game years.
Anyone, who finds talents early on, trains them and trusts them, will actually always be rewarded in FIFA. Players in your club will become better much faster than at other clubs. Best thing is: thanks to dynamic potential (it's in the game since FIFA 20), the young players can outreach their limits and become even better than the given potential.
High Potential Attack Players for FIFA 23 Team
Pedri (Potential 92)
The most talented youngster in FIFA 23 is surely FC Barcelona's Pedri. At just 19 years old, his 85 rating is better than the vast majority of players will ever reach in the game. But he's only just getting started, and with 92 potential, he will easily become one of the world's best.
He's already got the "complete midfielder" tag thanks to his combination of superb dribbling, overall athletic ability, and fantastic passing and vision. It's that last aspect that defines his play; he's a central midfield playmaker, so put him in your side, and your side's best attack moves will flow through him.
Jamal Musiala (Potential 90)
Jamal Musiala is the talisman for German giants, Bayern Munich. It took him time to nail down a place in the starting lineup, but even in his limited minutes, he managed to show his skills. In FIFA 23, Musiala's rating is 81, and it can go as high as 90.
He is a talented dribbler, and his awareness on the pitch is on the same level as the senior players. Musiala already has 15 goal involvements in the league, and if he continues this form, his rating in the next edition of the game will definitely be higher.
Youssoufa Moukoko (Potential 89)
The youngest Champions League player of all time, Youssoufa Moukoko is a Borussia Dortmund's prodigy that plays on a striker position. Moukoko is one of the most highly potential players in FIFA 23, and currently he only costs €4.7m with an upcoming 90 potential!
Considering that at the age of 17 he already shows a lot in the Bundesliga and has already made his debut in the Champions League, he is a must have even for a big clubs with a big budget. In-game his pace is decent with a solid dribbling & finishing, other than that he has 4-star combo, and works with a medium/medium work rate.
Vitinha (Potential 89)
Vitinha, Paris Saint-Germain's summer signing, comes with loads of potential as a crafty midfield interior with good technical skills. With the potential to grow to an 89 overall, he should round some of his weaker athletic qualities and could become a solid number eight in your team.
Jorgen Strand Larsen (Potential 82)
Everyone wants to find the next Erling Haaland, but you can't make a much better case than Jorgen Larsen. He's Norwegian, over 6ft with pace, strength and stamina to burn, and decent technical ability already with a high potential ceiling.
Managers of FIFA 23 Career Mode can look through these young attackers for your team, they will support your team in the matches against opponents. You can
Buy FIFA 23 Coins
to purchase them from the transfer market and improve the depth of the team.