Madden 23 Quarterback Guide: How to Build the Best QB in NFL 23 Face of the Franchise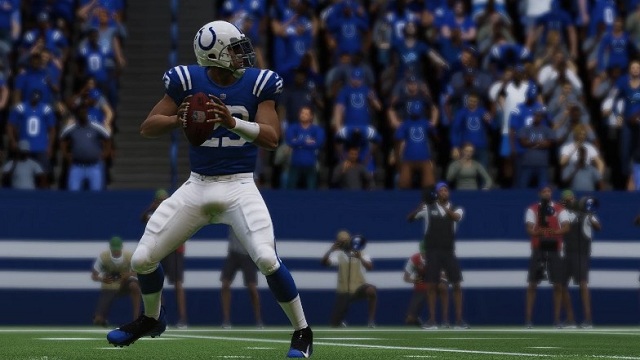 Although Madeen 23 Ultimate Team mode is popular with players, some players are still fond of playing Face of the Franchise mode. They are eager to build their own players in this mode and enjoy playing matches. One of the most popular builds is the Quarterback build. If you are interested in building the best QB, you can read this article for guidance. Players can use
MUT 23 Coins
to select good equipment for QB player and enhance their capacity on the field.
How to Build the Best QB in Madden 23 Face of the Franchise
Runner QB Build
If you've seen Cam Newton's playing style, you'll likely find this one familiar because it's actually similar to his skill set. This particular design is perfect for those who are really good at sticks. If you played Madden 22, you will most likely recognize this version by the name Lightspeed.
This QB build uses the Truzz X-Factor to prevent you from fumbling whenever an opponent confronts you. However, it makes for a really strong build despite the decrease in strength. Apart from that, it also depends on the following capabilities:
Deadeye red zone
gunslinger
Speed
short throw accuracy
Long Pass QB Build
In Madden 23, this was called the "General" QB class. The build revolves around a quarterback who can make consistent medium to long passes and relies heavily on a good offensive line to make the perfect pass. This build has the highest chance to successfully perform long passes or hail mary plays.
The Pass Lead Elite allows the build to be more versatile. You can throw medium bullet passes and have the receiver maintain its momentum on the lead pass.
For Medium Throw Accuracy or Deep Throw Accuracy, you can choose whichever fits your style. Personally, I'd choose medium throw accuracy if I play on a simulation game-style difficulty.
The following capabilities for Long Pass QB Build are:
Bazooka
Inside Deadeye
Pass Lead Elite
Throw Power
Medium Throw Accuracy or Deep Throw Accuracy
Tips For Quarterback build Skills
Face of the Franchise mode uses skill groups that represent one or more individual skills. Throw accuracy is a combination of short, mid, and deep throw accuracies. Upgrading the skill group increases each individual skill included in the group. The initial skill rating will change depending on the current player's physique.
Players can be upgraded to 99, but the maximum rating level of individual skills will be limited to the current physique. Skill points are earned from side activities, in-game challenges, and the completion of goals. Upgrade your player based on your playstyle and player type as you can preview changes in overall ratings by highlighting additional skill points. You also have the option to reset all skills and abilities.
We have mentioned two types of the best QB build in this article. You can try to experiment these builds in the matches or figure out your own unique build at the basis of the QB build. If you want to level up your QB player fast in Madden 23, you can
Buy Madden 23 Coins
to gain more XP for upgrading and improving the equipment.