The next big
Wild Appalachia update set to release on April 16
is supposed to bring two two pieces of major new content:
a new dungeon, The Burrow and in-game camera.
The new dungeon will launch on time, while p in-game camera will have been delayed to later this month, according to the latest news from Bathesda. Here's everything you need to know about the new dungeon, The Burrow and in-game camera.
The Burrow Dungeon Overview
The Burrows is located underneath Harper's Ferry, a location found relatively late in the game, usually not too far away from the flapping wings of nearby scorchbeasts. The tunnel is said to have served as a sort of safe haven after the nuclear war, but a recent squad of Brotherhood soldiers has gone missing and no one knows why.
Here's a little more on what leads you there, per Bethesda:
The Brotherhood of Steel detected strange electronic signatures emanating from the drain system. They sent some of their forces into The Burrows to investigate the source, but none returned…
Apparently, this new, subterranean dungeon will provide fans with a "challenging experience" as they attempt to complete the new Waste Management quest.
In order to begin the Waste Management quest, Fallout 76 players will need to access The Burrows using one of two manhole covers in Harpers Ferry. One is near the Armory in Harper's Ferry, and the other near Highway 65. Once you enter the underground, look for a dead Brotherhood of Steel scribe whose body contains information on the sewers.
The Burrows quest can only be completed once, and is balanced for 2+ level 50+ Vault Dwellers. Completing the quest will reward you with some nice loot and experience. You can always go back and repeat the dungeon, as many times as you want, for even more loot and XP. If you run out of bottle caps, you can come to
5mmo.com
for
Cheap Fallout 76 Bottle Caps
. With a coupon code "
5MMO
", you can enjoy 3% off.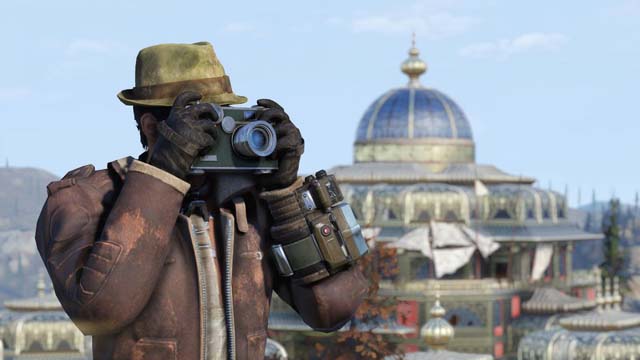 In-Game Camera Delay
Along with the new dungeon, Bethesda plans on including a functional camera into the game later this month. Unfortunately, though, the studio didn't provide an exact date as to when it will be patched in. The camera was first revealed back in February.
Once the camera is added, players will need to search Fallout 76's Appalachia map for it, and they ought to find it on the body of a tourist who died just after the Great War,enabling them to complete a quest that will task them with taking specific snapshots to complete a "bucket list'"of sorts. Once acquired, you've got a camera, you'll be able to craft new cameras, and mod them with extras—lenses, for example. Any photos you take with the camera will be saved to your Photomode gallery. Expect other new challenges involving the camera to be added to the game.