Another year, another FIFA. Although there's still six months to go until the game releases, FIFA fans are already excited about the latest instalment of the world's most popular football game,
FIFA 20
. As we know, the game gets better in every aspects year after year. So,
when will FIFA 20 be released? Will there be FIFA 20 Early Access on EA Access or Origin? What new features will there be expected from FIFA 20?
Below, we'll take you through all of the latest FIFA 20 news, rumors, and leaks that you should know.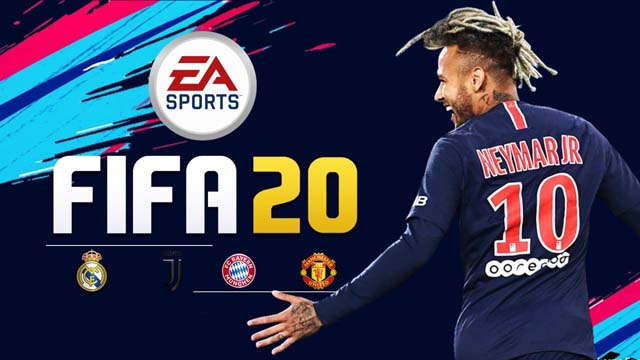 FIFA 20 Release Date And Platforms
Neither EA nor developers EA Vancouver has announced a FIFA 20 release date but, we can get a clue from the past three years' release slots,and get guess that FIFA 20 is expected to release on September 27, 2019 (Friday).
FIFA 20 will be available for Microsoft Windows, XBox One, Playstation 4 and Nintendo Switch. Most likely, new versions for Xbox 360 and PlayStation 3 will not be released this time. In addition, The EA Sports FIFA 20 release date for all these platforms should be the same.
FUT and Companion Web App for FIFA 20 are expected to be available for returning FUT gamers at September 18, 2019 (Wednesday), more than one week before the game release.
If you wanna play the game earlier, you need to subscribe the EA Access or the Origin Access, which enables you to likely get their hands on the game in a trial capacity a week or so earlier.
How Much Will FIFA 20 Cost?
We will have to wait to find out exactly how much FIFA 20 will cost, but previous years give us an indication of a strong approximate figure. FIFA 19 retailed at launch for £49.99 in the UK, even though it costs less now.
In the US prices will be around $50, and the Switch and Legacy versions will likely be cheaper globally given their reduced gameplay and features.
Will There Be FIFA 20 Early Access?
Again, nothing has been confirmed but, it's very likely that early Access is a downright certainty. Origin Premier users got the full FIFA 19 title a whole nine days early last year, and it's sure to be the same again. Meanwhile, FIFA 20 Early Access will (almost definitely) come to Xbox One via the customary EA Access 10-hour trial, which will also be available for basic Origin users.
FIFA 20 Demo
The FIFA 20 demo hasn't been given an official release date just yet, but it's not too hard to predict when EA Sports intend to drop the demo this year. Usually, the demo is usually available earlier that month, we can probably assume the demo will arrive on September 14th at the very latest.
In terms of teams available in the demo, we imagine it'll be pretty similar to last year which included the following clubs:
Manchester City, Manchester United, Tottenham Hotspur, Real Madrid, Atletico Madrid, Juventus, Bayern Munich, Borussia Dortmund, and Paris Saint-Germain.
What New Features Will There Be in FIFA 20?
At the moment it's too early to tell. But we can certainly hope to see a few things as following:
Dynamic weather
This year, conditions such as heavy rain, snow and high winds do indeed have an effect on the game. Not only can they affect the players themselves, but the pitches they play on too.
Euro 2020
One of the biggest new features introduced in FIFA 19 was the incorporation of the Champions League (along with the Europa League), with EA Sports securing the rights from UEFA. That is expected to continue in FIFA 20 and we could potentially see the inclusion of other UEFA competitions too, such as the European Championship, which takes place across the continent in 2020, with qualification beginning in 2019.
New modes
EA is likely to reveal details about the game during its pre-E3 2019 EA Play live streams. If there's any new FIFA 20 modes, we'll find out about them there.
That's all we currently know about FIFA 20 And we will still keep the story updates. So, Follow us on
5mmo.com
for updates and everything FIFA 20. Also, if you wanna get a good start when your game officially comes out, you can come to
5mmo.com
for
Cheap FIFA 20 Coins
. As a online in-game currency store selling FIFA 20 Coins for many years, our items are definitely safe and reliable.