Anno 1800 is now officially live on PC.
Anno 1800 takes you straight to the heart of the Industrial Revolution as you grow your island to new found prosperity. So, if you are a fan of strategy games, mixed with city-building and management sims, you should grab one now. Before you buy the game, here's e
verything you need to know about Anno 1800.
Also we
5mmo.com
provides
Cheap Anno 1800 CD Keys
to help you better lead the revolution at the beginning of the game.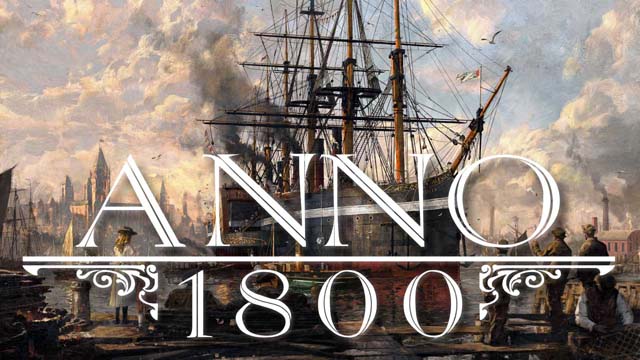 Anno 1800 Release Date
Ubisoft has provided the useful map shown above. You can check the Anno 1800 unlock time across various continents on the image clearly. If a list is more your style, here's when you can start playing Anno 1800 on PC in the US:
9 PM Pacific (April 15)
12 AM Eastern (April 15)
As with UK, fans can get access to the game a good few hours earlier. Here's when you can start playing Anno 1800 on PC in the UK:
11 PM BST (April 15)
12 AM CEST (April 16)
Minimum and Recommended Specs
As with recommended specs for various quality settings on your PC, Ubisoft has also provided the useful map shown below:
Some Tips and Strategies for Beginners:
Build Residences
At the start of the game focus on building as many residences as possible for your people. The aim is to have plenty of houses so that you are able to assign the dwellers to different social groups. To unlock more buildings, all you can do is to construct more buildings and increase the population of your rapidly growing society. For example, the number of inhabitants in your city increase to 500, you will unlock access to new, more advanced facilities.
While you'll be building the houses, you also need lots of crafting material for the buildings. You need plants to acquire building materials like planks, steel, and bricks. Moreover, if you don't want to wait up for that, you need to have more Manufacturing Plants.
Islands
To build a bustling civilization, you must colonize new islands. So, how to do it? At the beginning of game, select a boat, and start exploring the map to find inhabited islands. Once you find one, check the Fertility of the island.
So, after you've found an island which possess the fertility for the crops you need, it is time to colonize it. To do this, you need to have 10 Planks and 8 Steel Beams in your your ship. You will also need $2500, so make sure you have enough money before you set off.
Funds
Money is the king in Anno 1800. To build a attractive city, you're gonna need lots of coins for buying building materials and other stuff.
At the beginning of the game, you should focus on your populace, the most important asset you have for making money in Anno 1800's early game.Unlike other games, the people who live in your city don't really cost you money, instead you need to meet their needs, make them happy, and in turn they pay taxes.The better you are at meeting their needs, and the happier they are, the more taxes you will gather. This is, by and large, how you keep the money coming in.
Speed
To build all of the building, you'll require a lot of material which will come from the Manufacturing Plants but those will make time to create bricks and sell for you. here's a little trick for you to accelerate the process. Pressing + on PC can increase the rate at which the material is being made and then you can build the houses faster.