There is
a membership system called Roblox Builders Club.
I see many ROBLOX players asking if it worth to join a paid Roblox Builders Club. This article covers everything you should know about Roblox Builders Club.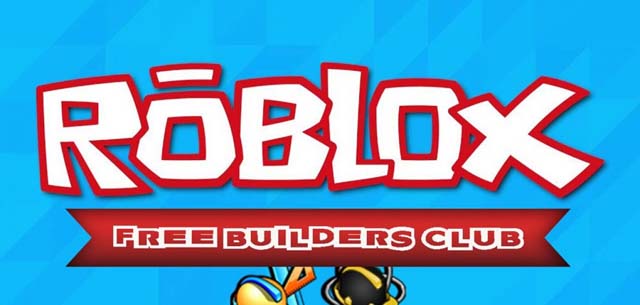 What is ROBLOX
Builder's Club?
Builder's Club is basically the membership system for ROBLOX, having Builder's Club allows to to sell collectible cosmetic items, trade collectibles with other players, create your own groups, increases the amount of active places and active groups you can have, allows you to view the site without ads, and gives you a set amount of Robux per day depending on which package you have.
ROBLOX Builders Club Memership tiers are broken down into four categories which each offer better and better rewards by charging you a little bit more as you increase in the tiers. All of the paid tiers above Free allows players enjoys given various benefits, such as Daily Robux, the ability to join and create more clubs, BC Beta Features and more. You can google the benefits of joining a paid Builders Club by yourself. In addition, you also get a one-time R$100 signing bonus for each of the paid tiers too. They each differ in some key areas as well:
Free – This is the default tier for all new Roblox users. You don't get any Daily Robux allowance, can only join five groups, and can't use a lot of the more advanced features.
Classic – For $5.95 per month (or $57.95 per year) you'll receive R$15 every single day as a Classic member.
Turbo – For $11.95 per month (or $85.95 per year) you'll get R$35 every single day just for being a Turbo member.
Outrageous – And for $19.95 per month (or $129.95 per year) you'll earn R$60 every day just for enrolling in The Builders Club as an Outrageous member.
How to Get the Free Builder's Club on ROBLOX?
Step 1: Log into ROBLOX with your user name and password.
Step 2: Click "My ROBLOX" to access the Build.
Step 3: Select "Places" from the upper toolbar to open Active Places. Free Builders Club members are only allow one active place.
Step 4: Select the "Build" button to download the ROBLOX Studio to your computer. Once downloaded, you can launch the software and begin building your place for free.
What is the best Builder's Club for the money? (classic, turbo, or outrageous)?
There isn't really a "best value" membership, it's just up to how much you are willing to spend. The standard package is 6 dollars per month, Turbo is 12, and Outrageous is 20. The amount of active places and groups as well as the amount of Robux you get per day increases in correlation with the package you buy.
Is it worth to buy paid Roblox Builder's Club (classic, turbo, or outrageous)?
In my opinion, I would recommend Builders Club if you are active on ROBLOX. And
Cheap Roblox Builders Club Membership
is on sale at
5mmo.com
. Moreover, with a coupon code "
5MMO
", you can enjoy 3% off. It's $6 a month, but you receive 15 robux per day, (15*30) is 450 robux in a month. You can buy 400 ROBUX for $5, or get 450 for $6, but also extra privileges. Take myself for example, I'm a trader, with Builders Club, I am able to buy limited items for cheap, sell them, and earn some extra robux. I can also trade my items with others and earn profit. With builders club, in-game you have an icon that shows you have builders club, and you can join 10 groups instead of 5. In addition, you can also enjoy other benefits.