Money is the name of the game in Arena of Valor
. Heroes are usually 18888 gold and Arcanas level 3 is 2000 gold each, 54000 gold needed to complete one full Level 3 Arcana page. With this in mind, it is necessary and important
how to farm gold fast and easy in the game
. Just follow this simple guide and you'll be rolling in that sweet, sweet gold.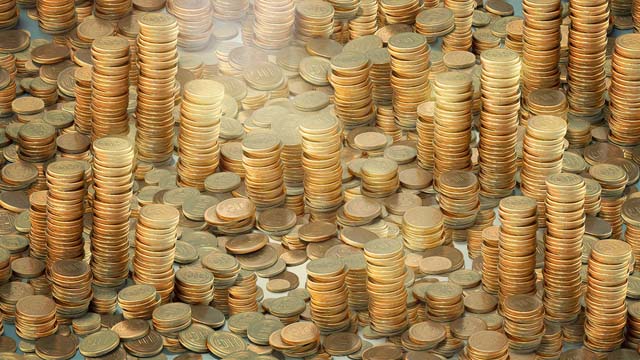 How to maximize you gold earning in Arena of Valor?
In order to max out out-of-game gold (which I assume you're talking about), you should:
Spend your gems on the 10-win double gold cards
Spend vouchers on the weekly double gold cards (they stack, but at 3x rather than 4x)
Buy skins for all your mains and always use the skins
Play 3v3s either in a coordinated team, or filling out the team comp with a bursty/AOE/CC champ
Best team comp for 3v3 is: ADC, mage, warrior/tank/tanky assassin
Best ADCs for 3v3: Yorn, Valhein, Tel'Annas, Wisp, Joker
Best mages for 3v3: Kahlii, Aleister, Mganga, Natalya, Veera, Krixi
Best warriors for 3v3: Wonder Woman, Maloch, Arthur, Astrid, Ormarr, Omen
Best tanks for 3v3: Thane, Arum, Mina, Baldum
Best tanky assassins for 3v3: Butterfly, Batman
Always max out your daily (4 games) and weekly (30 games) gold bonus
Join the largest, most active guild you can qualify for to get extra points. Discord is a good place to find guilds.
Keep your credibility score above 96.
Load up on the double gold cards, play a lot of games to get the daily bonuses.
Last, if you don't have enough time to play the game and earn gold,
Cheap Arena of Valor Voucher
is on sale at
5mmo.com
, a professional online in-game currency store. With a coupon code "
5MMO
", you can enjoy 3% off.
How to best pend your gold in Arena of Valor?
You didn't ask this, but the best thing to spend gold on is Level 3 Arcana. Until you have several full sets, it's probably best not to waste it on anything else.
Heroes and skins even shouldn't be a problem in the SEA server, however, AOV/Garena has been a bit random lately. Therefore, it's generally advised to spend your hard-earned Gold on Arcanas because you can use them for multiple heroes and so are very cost effective. If you spend Gold on heroes and nothing else, your heroes will perform worse because of lack of Arcanas. Arcanas are too important for early game phase, especially for junglers and tanks who otherwise will be too squishy (for jungling and efficient tanking). If you have real money to burn, use it for heroes. You can't buy Arcanas using real money after all.
So, if you want your heroes to do well, all money should go to Arcanas. In addition, as a handy tip for when starting out pages, try to choose Arcanas that will benefit a larger amount of heroes( this is the reason pierce arcanas more common). A mistake I did was buying crit arcana instead of phys pen and since a whole color(red,purple,green) of lvl 3's cost 20k, that's 20k down the drain.
if you build a generalized all class health arcana, you'll need 60k, and if you want to build one for the 3 main classes(Tank,Phys Carry,Mage), that's 180k. After that, you can then branch out to arcanas for a specific hero.
My advice is that spending gems on double gold boost and buying two arcana sets. These two sets should be based on the main heroes you chose in the game.buy an 100 armor pen set and then a generic CD/spell vamp AP set, that will let you play 90% of the heroes at a very good level.