Most new arcane legend players tend to be warriors and it is mainly because there is a large amount of guys attracted to this.
Warriors
are the most skilled classes in AL. It requires
a lot of time, effort, gear and strategy to master this class
. In order to change your skills you will need respec roll. Here's how you can obtain a respec roll: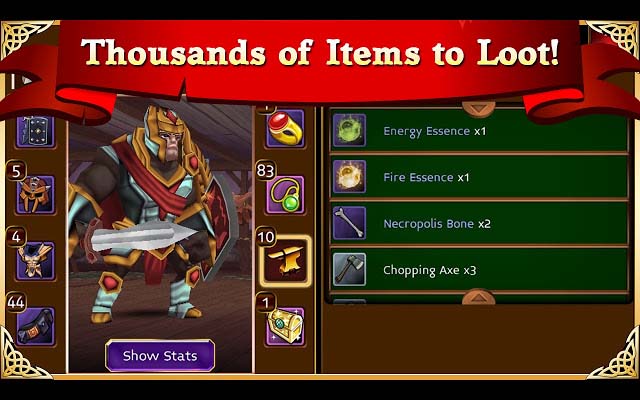 1. Directly Purchased from the Store for 25 plat [Not Recommended]
2. Navigate to Auction --> press chest --> press search box and type ---> "silver runner" or "gold runner" ---> open the purchased chest by navigating to inventory within chest section. You will get it randomly from these two chests. [Recommended]
3. Weekly Events where it is dropped randomly when a boss is killed in a map. [Limited Time]
As a warrior, you only have one role, Tank. The warriors and mages don't need you to do a lot of damage or have a lot of intelligence for all the mana you use on spamming skills. Warrior build is all about strategy and timings. You only have to keep your party alive in the harder maps ( always change these skills)
Build 1: Tanking
Skill 1:Horn of Renew 4/4 upgrades
Skill 2:Skyward Smash (hammer) 3/4 upgrade; Exclude Effortless execution.
Skill 3:Vengeful Blood 4/4 Upgrades
Skill 4: Windmill 3/4 Upgrades 3/4; No Snare
Passives: All passives but can exclude Critial Shot or Movement ( won't need movement if you don't die)
Mastery:1. Vengeful Blood 10/10 upgrades; 2. Horn of Renew 10/10
Build 2: For PvP
Skill 1:Horn of Renew 4/4 upgrades
Skill 2:Axe throw 4/4 Upgrades
Skill 3:Skyward Smash (hammer) 3/4 upgrade // can be swapped with chest splitter 4/4 upgrades
Skill 4: Exclude Effortless execution. Vengeful Blood 4/4 Upgrades
Passives: All passives but can exclude Critical Shots or Movement
Mastery:1. Axe Throw 10/10 Upgrades; 2. Horn of Renew 10/10 Upgrades
Survival Tips
Always have Battle Shout applied in any fight - it's a big damage bonus! Or you can use Commanding Shout, for a health buff (recommended in arenas). Although this is open to debate, in PvP most warriors use a slow, high-DPS 2H weapon and choose Arms for pvp, Although some choose Fury for pvp, it is often rage starved. And Warriors who wish to carry the flag or other roles needed for damage soaking will choose Protection. Wanna win in PvP mode? Come and buy
Cheap Arcane Legends Gold
at
5mmo.com
, the cheapest online in-game currency store. Moreover, you can enjoy a 3% discount at our website by using the code "
5MMO
".
Reckleless should be used to achieve maximum burst output, ie. when you have succesfully stunned your opponent (reactively of course, remember never stun in the beginning, that stun can make or break a kill) preferably when your target is 1%-50% coupled with all of your offensive cd's you can easily smite or badly injure your opponent.
Die by the Sword is best used against melee classes, such as rogues, warriors, paladins, and death knights, this ability allows you to parry ALL frontal attacks, so it is a natural counter to bladestorm, and any warrior bursts, and will allow you to protect your self to some degree against rogues death knights and paladins, (cant parry backstabs or any other butt related rogue attack) However it will lower the dot damage taken thanks to the 20% damage reduction. This ability can also make or break a fight. preferably used to counter your opponents burst, saving a precious stun if you have not already used it.