EA Sports' FIFA 19 is slated to hit the stores later this year on 28 September 2018 for PS4, Xbox One and PC, and the excitement regarding the game is off the charts.
The Ultimate Team
is the most popular game mode in the FIFA series, as it allows an individual to build the team of his choice from scratch. This year, EA Sports has worked on FUT to bring in a multitude of changes to the game. The Ultimate Team Mode will be available to the public on the same day as FIFA 19.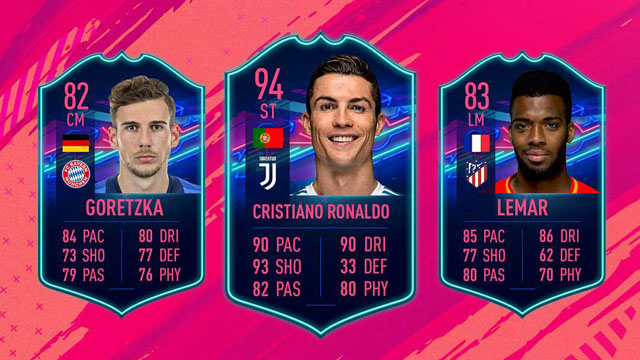 As the biggest and most popular part of FIFA, the Ultimate Team offers players to build their super squads containing players from their favorite clubs, leagues.
Therefore
squad building
is a key to FIFA Ultimate Team.To build a perfect team, you must ensure that your team has strong enough team chemistry. Teams with poor chemistry are not as effective as ones with high chemistry, regardless of the overall rating.In the new FIFA Ultimate Team, Team chemistry will increase if player of team have links to each other. For example, players share a club and nationality will have the highest chemistry,since they have everything in common.
5mmo.com
is the best game currency store online, where you can use
"5MMO" for a 3% discount
. Placing players in their right position also improves their individual chemistry and make players have strong chemistry with the team-mates closest to them.Besides, manage items also helps to boost the chemistry of individual players. These staff cards also have a club and league, meaning they can give +1 chemistry to every player from that nation or league in the XI.
To build a perfect squad, you must own the best players. To acquire best players, you need to spend FIFA coins. Those FIFA coins can be earned in various ways. The most-straightforward way of making coins is to play matches. You get coins for each game you play and even more if you win tournaments. In Squad Battles, you can earn money quickly and efficiently by completing challenges at a higher difficulty. If you want to earn money at higher rate than simply playing games, you can sell your players that are being wasted in Squad Building Challenges, or you can download a Web app where you can access the transfer market and take advantage of the rice of players and vice versa to make money.
Find in-form players. Every Wednesday, EA Sports chooses the best performers from the previous seven days and gives them upgraded items in the FIFA Ultimate Team of the Week. These upgraded items are released at 6 pm GMT and are available until the following Wednesday. These players remain upgraded after the week is over, but are no longer available in packs. Buy
Cheap FIFA 19 Coins
at 5mmo.com to unlock more elite players.
Besides, EA Sports hold numerous special events during the year, especially around holidays such as Halloween and Christmas in promotions such a Ultimate Scream or FUTmas. There are also super-highly rated cards released at the end of the year or season. You can also earn upgraded version by completing Squad Building Challenges. This year, with the addition of the Champions League and Europa League in FIFA 19, players are also given special upgrades for good performances in Europe.